Assisted Living Boise… why have one option for a beautiful, homely retirement community when you can have three?
Here at Grace Assisted & Independent Living, we've been serving the Boise area for many years and have formed special elderly communities at our locations in Englefield, Eagle, and Eagle State Street.
You need look no further for the highest standard of care and attention for you or your loved one in a peaceful, relaxed environment with exceptional facilities and amenities.
Linda Hines, Owner/Registered Nurse at our Memory Care Boise facility, has dedicated more than 30 years of her life to senior care.
She said: "Serving the elderly population has been my life's passion and a rewarding career path. At Grace, we strive to provide excellent retirement living and care."
Below we have provided more information on each of our three locations so that you can see exactly what's on offer and consider the perfect option for your needs.
Assisted and Independent Living Boise Englefield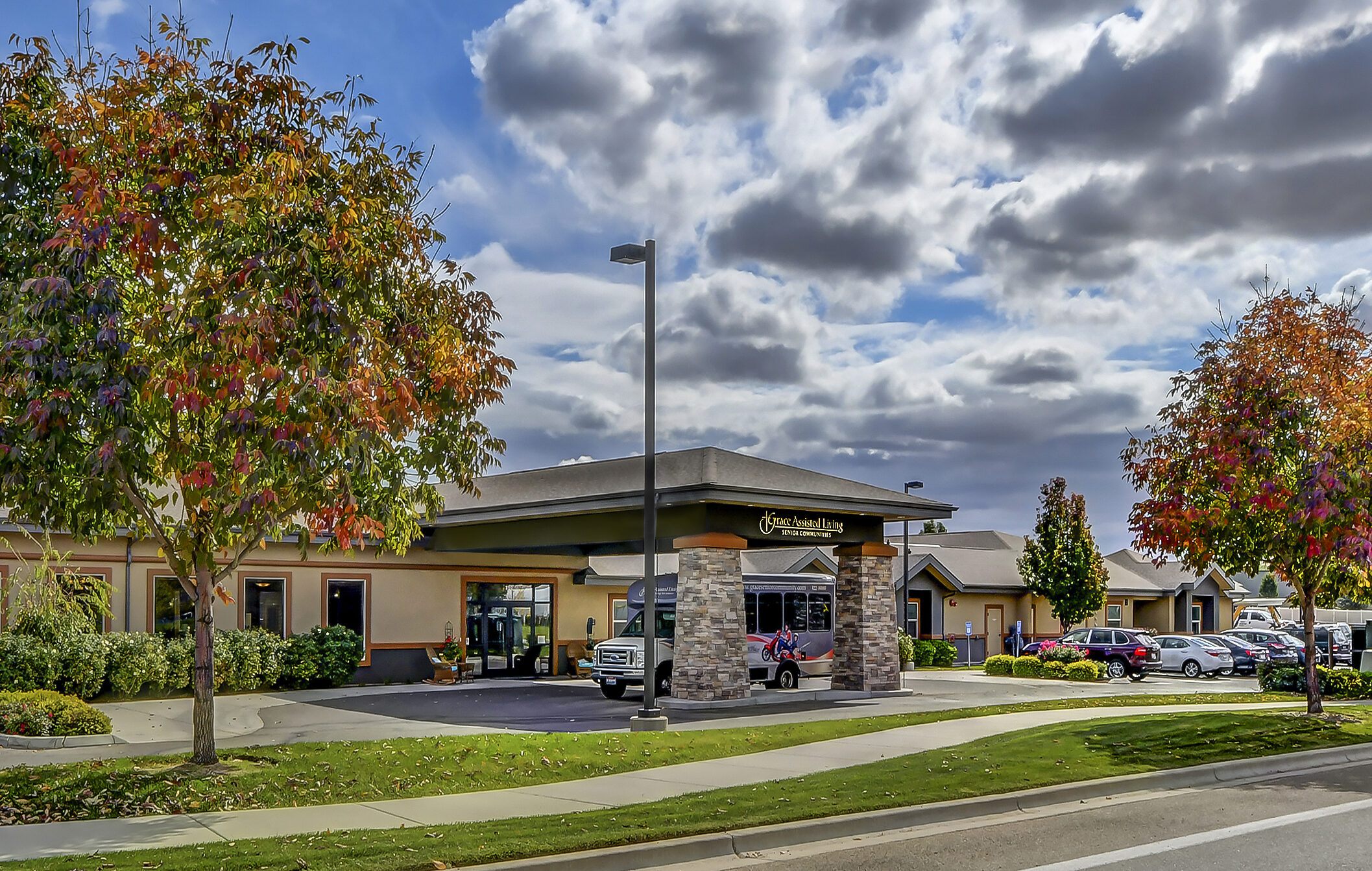 This beautiful 85-apartment retirement community is located on South Allumbaugh off Franklin Road, Boise. Just blocks away from shopping, restaurants, and theaters, Grace at Englefield Green offers easy entrance to the Connector and freeway, giving residents and families access to downtown Boise or Meridian.
Nestled in a quiet and secure neighborhood, this is a peaceful and inviting senior community. It is encircled by several walking paths, allowing residents and their pets to get out and enjoy the four seasons of southern Idaho.
Choose from a comfortable, tastefully designed studio, one-or two-bedroom apartment. If you have a pet, choose an option with a door opening to the courtyard and your own cozy patio where you can grow flowers, vegetables, and visit with friends.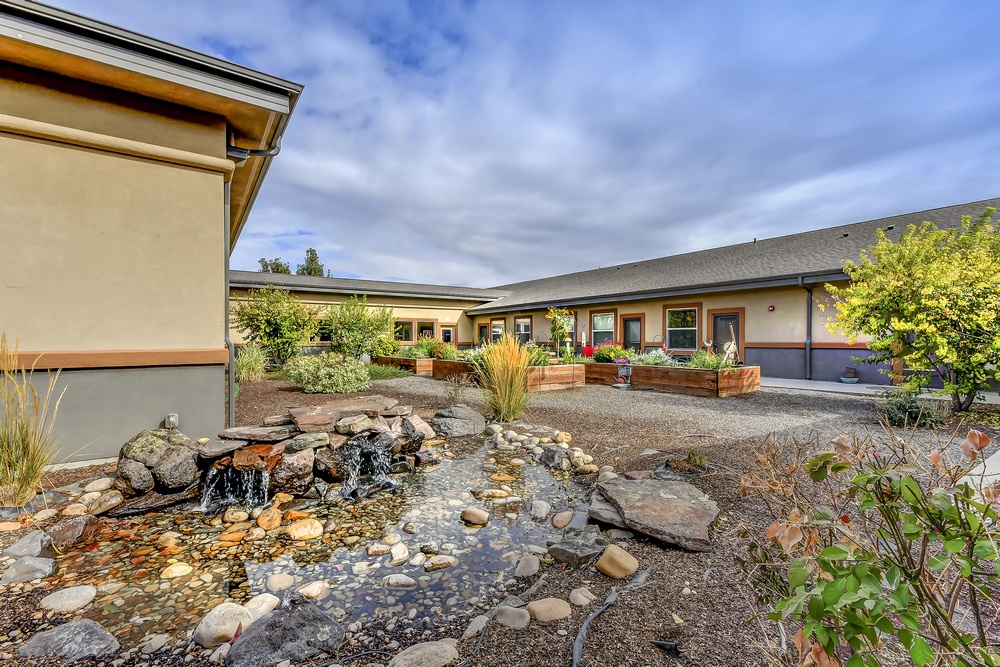 Grace Englefield Green Boise offers Assisted Living at its senior living campus, which is surrounded by family homes, and is close to restaurants, schools, and the Boise Towne Square Mall area. Our residents, like those in most senior living communities, appreciate a quiet setting close to things they and their families like to do.
There are a long list of facilities and amenities to guarantee the most comfortable living, including our new 'Anytime Bistro' where residents can pop in for a cup coffee or a cold drink, or enjoy a long visit with a neighbor, friend or family member.
* For full details of everything on offer at Grace Englefield Green, please click here.
Assisted Living Boise Eagle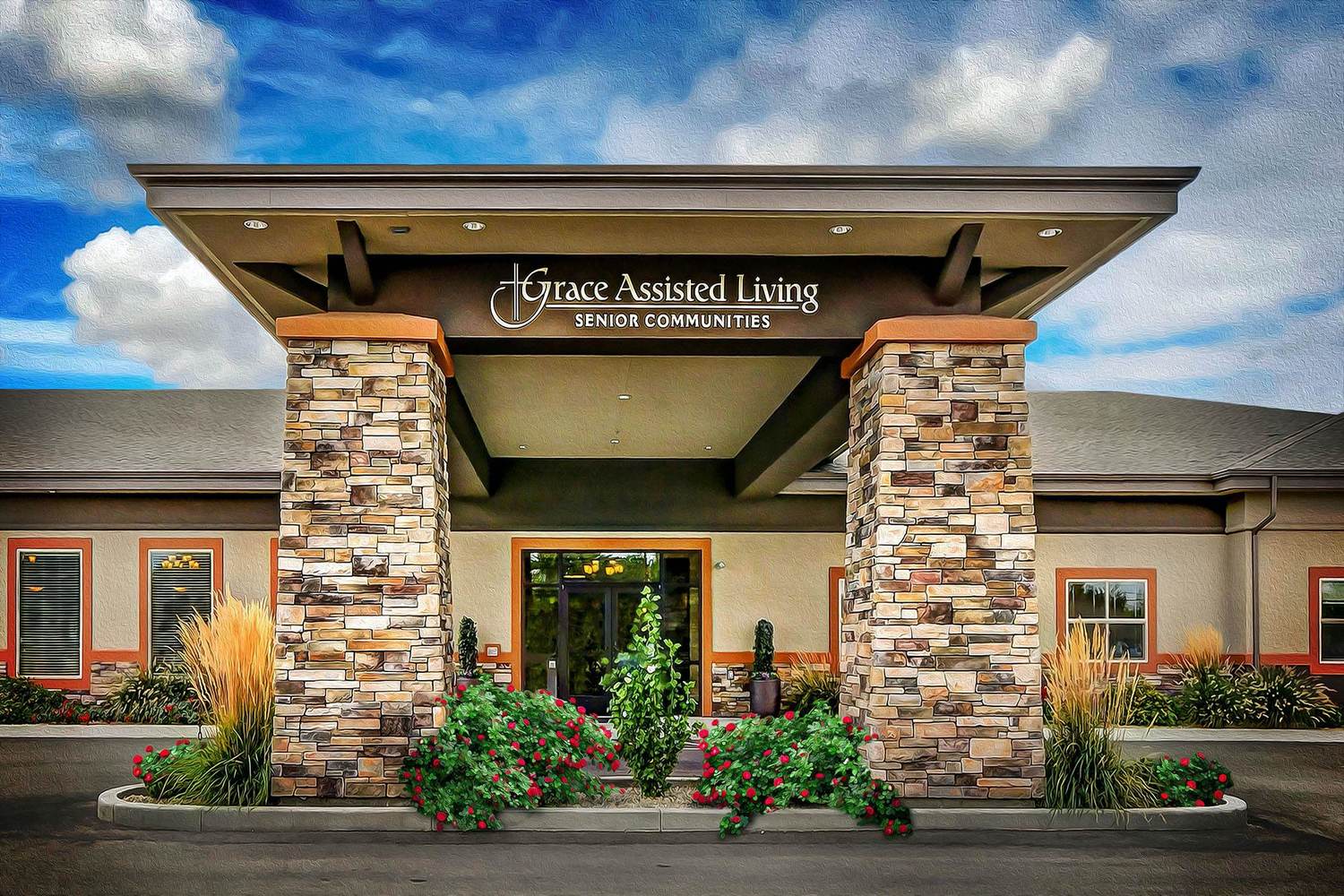 Grace Assisted Living Boise Eagle is a special location with the perfect balance of relaxation and beauty. Looking out to the Boise foothills, our residents soak up the great views and stunning sunsets every day.
Care, attention, and love are at the centre of everything we do for our seniors here at this assisted living facility. Nestled in a quiet spot off State Street, near old Highway 55, our retirement community is just minutes away from downtown Boise, Garden City, Eagle or Meridian.
Our senior living Boise facilities are of the highest standards, from the cosy lounges with fireplaces to our stylish home cinema and specially equipped health and fitness center.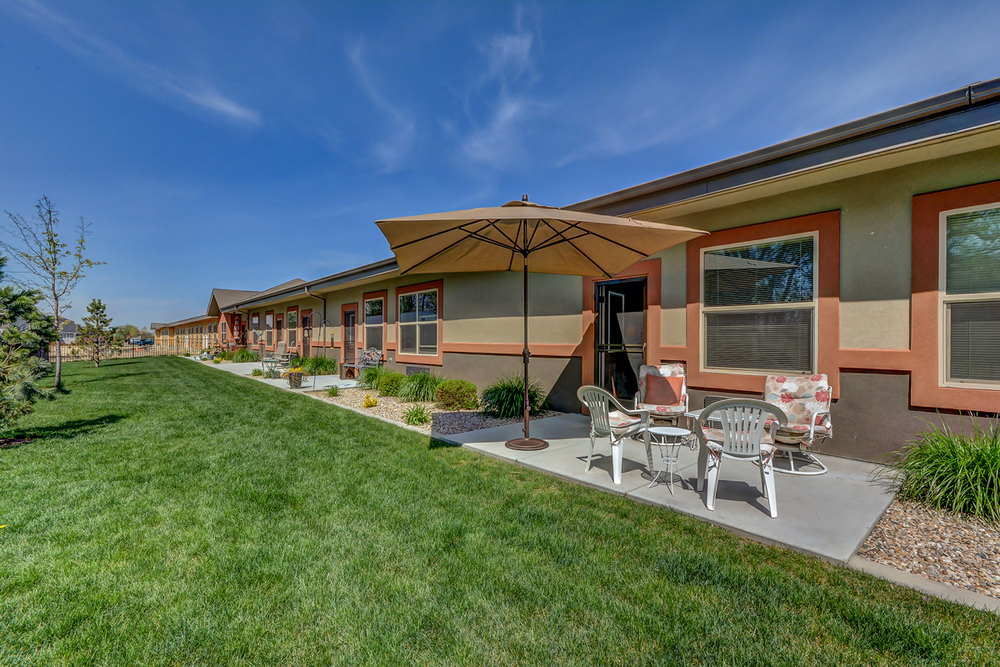 This is the perfect place for your loved one to enjoy a rich retirement in beautiful surroundings. This developing area also offers new little neighborhoods, small businesses, and professional and medical offices nearby.
Beautiful fireplaces surrounded by sofas and chairs make a family visit extremely comfortable for small or large groups. Our private dining room is perfect for special occasions and family birthday parties. Residents enjoy covered parking, private patios, and plenty of sidewalks for those who like a fresh air stroll.
The care of every individual at Grace Assisted Living Eagle/Boise is a big part of the senior living experience. Our team of RNs, LPNs, CNAs and Medication Technicians are carefully trained for assisted living communities. 
* For full details of everything on offer at Grace Assisted Living in Eagle, please click here.
Memory Care Boise Eagle State Street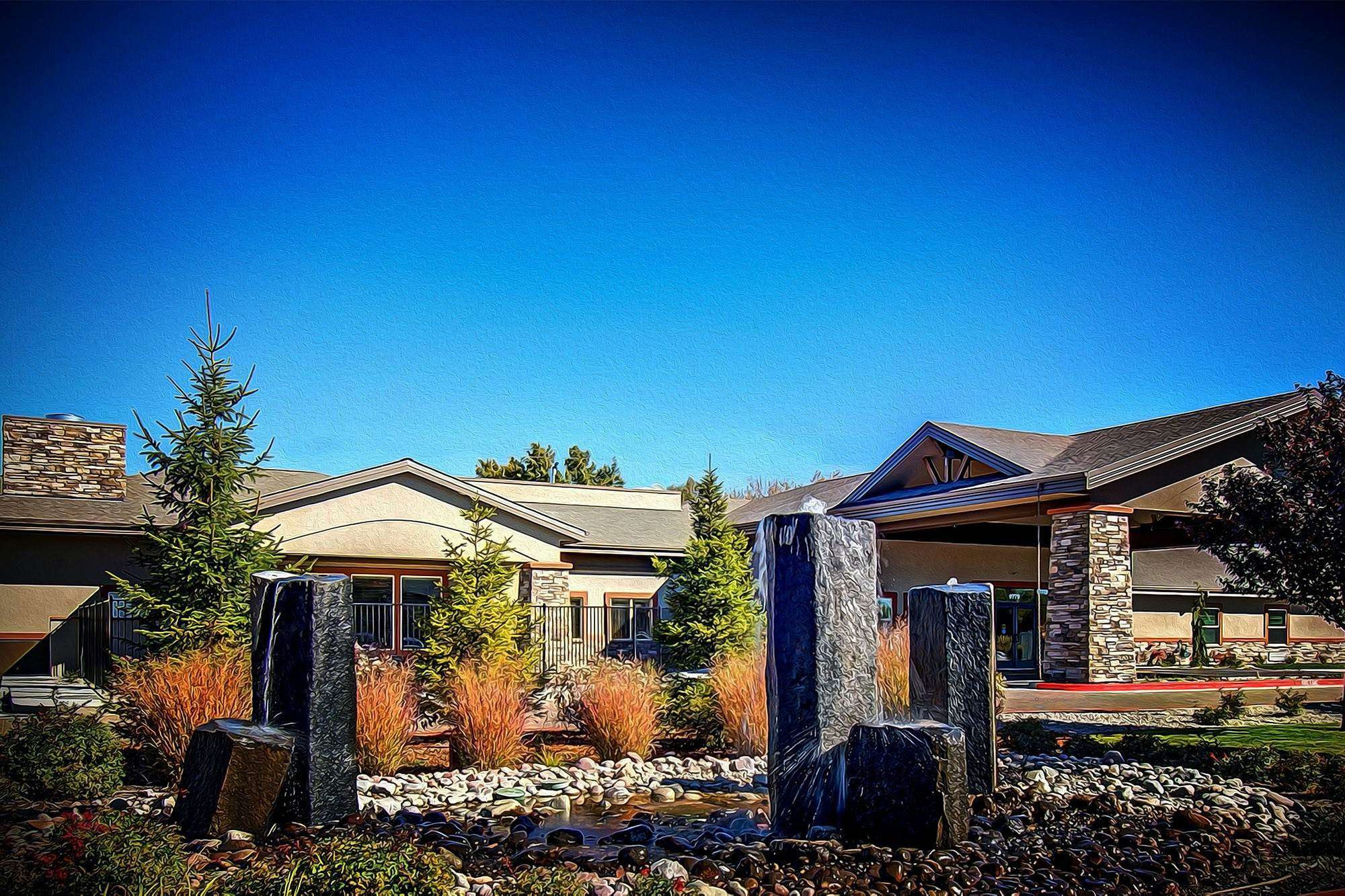 Welcome to a new era in caring for those with dementia. With Grace Assist Plus™ Memory Care, we specialize in providing our Eagle State Street residents with the very best support in the most loving environment.
As Linda Hines, Owner/Registered Nurse, says: "It is the most elderly who need and deserve the highest level of care, the softest comforts, and the greatest love and attention.
"These are the people that need pampering the most – so let's pamper them!"
Located in Boise but on the border of beautiful Eagle and Garden City, this is Grace's newest memory care facility. It is conveniently located off State Street in the Boise Eagle and Garden City area. The beautiful décor welcomes you to concierge-style living with the options of making new friendships and engaging in group activities.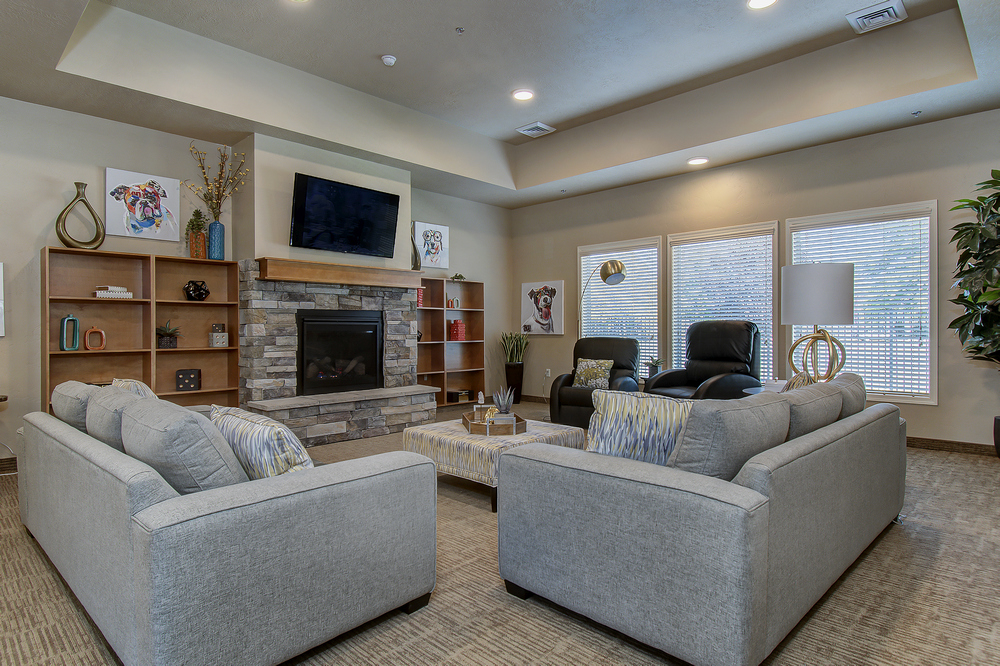 Our dedicated Memory Care accommodation is safe and secure but it's also bright, active, and busy – offering a welcoming, open floor plan with inviting common areas and large windows.
The sofa, recliners, and even the dining room chairs are made of the softest materials and the deepest, plush foam. There is an emphasis on comfort that is rarely seen these days, along with a consistent five-star level of care for every resident.
Specialized levels of care are offered to accommodate individuals with dementia who need a more supportive lifestyle. A personalized care plan is designed for each person to maximize their capabilities and help your loved one maintain their sense of dignity. Family and friends are always a welcome and valuable part of our Assist Plus process.
Our facility can meet the changing health need of each resident so that they can remain at Grace for life. Our nursing staff and caregivers are highly-trained to treat the mind, body, and spirit. We never underestimate the healing power of a hug, a gentle touch, or kind words.
* To learn more about the Memory Care Boise and full details of facilities and care services, please click here.