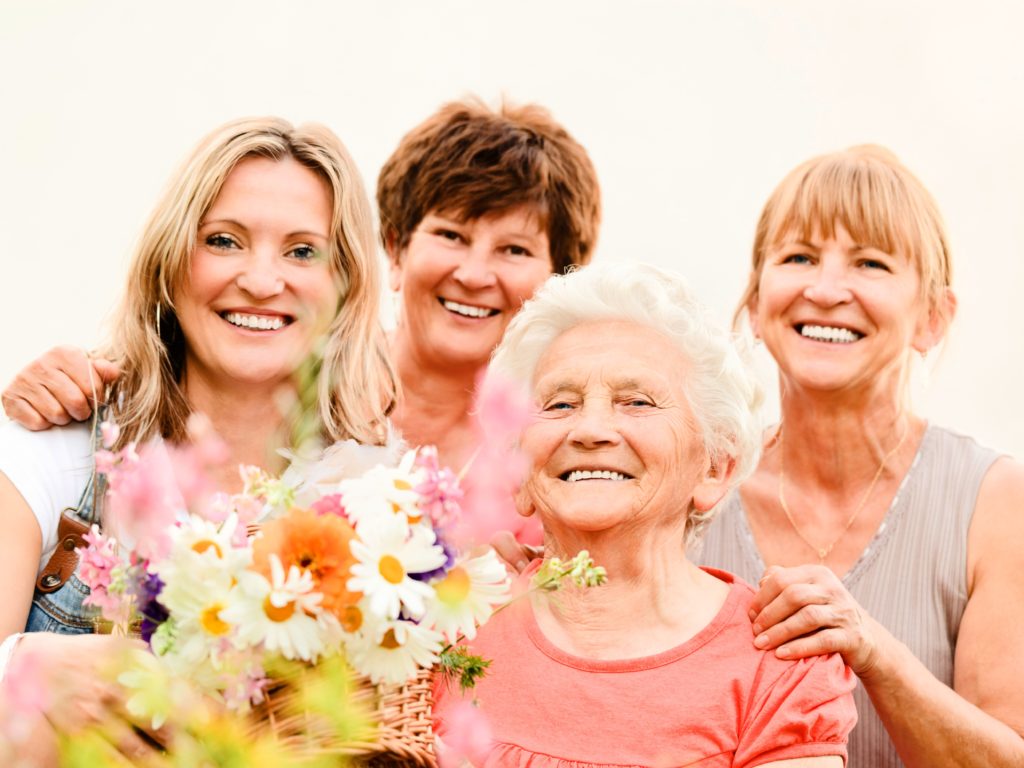 What is Assisted Living?
Assisted Living is available for residents with varying levels of care requirements. It offers safe housing for those who lack time or energy to live on their own. We also offer specialized assistance to those requiring help with activities of daily living. Assisted Living communities are often warm and welcoming with plenty of social activities to keep Mom and Dad engaged. Assisted Living facilities are required to operate under the supervision of a medical professional and follow strict guidelines mandated by the State of Idaho.
What services do the communities offer?
Grace Assisted Living offers a variety of services to all residents no matter their care needs. These services include weekly housekeeping and laundry, transportation to medical appointments, cable, Wi-Fi internet, daily activities, entertainment and more. Three nutritious meals are served, and three snacks are offered daily.
Can Mom and Dad bring their pet with them?
Grace Assisted Living is a pet friendly community. Dogs and cats are welcome!
Can Mom or Dad afford living at Grace?
There are several financial options available for families looking for placement for Mom and Dad. Most residents are private pay. Veterans can receive Aide and Attendance benefits through the Department of Veterans Affairs. Our communities also accept residents with Long Term Care Insurance. Additionally, in-house residents who exhaust their finances have the option of transitioning to Medicaid. That change might require moving to a different room or family members supplementing the amount needed.
Are there enough activities to keep Mom and Dad entertained?
Grace Assisted Living puts a heavy emphasis on having a robust and thorough activity calendar. We incorporate activities that stimulate our residents' mental, physical, spiritual and emotional health. We facilitate outings to local attractions and have an inviting library for those who prefer to sit by the fireplace with a good book.
How do I know if Mom or Dad is appropriate for Assisted Living?
You can request that a facility RN come to the home of Mom or Dad to determine if they are appropriate. This is a free service that helps answer many questions.
How do I know when to make a move?
Knowing when it is time to move differs from person to person. Often times it is obvious that Mom or Dad can no longer live safely by themselves. Other times the warning signs are subtler; pay attention to missed medications and if Mom or Dad are having difficulty keeping up with daily tasks. Discuss the topic of moving early on and try to make Mom and Dad feel included. That can make deciding on a community easier.
How about hospice care if my parent gets really ill?
It is our goal to keep residents the duration of their lives with the comfort of hospice care.
My parents don't need assisted living right now, but they don't want to make multiple moves.
Grace offers senior living at its best for people at all levels of health.
One of my parents clearly needs care, but the other seems fine.
Because of the variety of care needs we serve, each of your parents will be evaluated separately and will be charged accordingly.
My parents live out of state. Can I bring them to Grace?
Many of our residents hail from states across the nation. We have found that our transplanted residents love their new home in Idaho.
Who qualifies for assisted living facilities?
Anyone can live in an assisted living facility. Our communities consist of fully independent residents, residents needing assistance with various activities of daily living and residents at end of life and hospice.
Can Social Security pay for assisted living?
Social Security does not directly pay for living expenses for Assisted Living.
Can you get financial help for assisted living?
Eligible residents can pursue financial help for assisted living through the Veterans Administration (Aid and Attendance) and Idaho Health and Welfare (Medicaid).
What is the average cost of assisted living in Idaho?
The average cost of assisted living in Idaho is $2,500-$3,500 monthly.
What are the guidelines for assisted living?
Assisted Living communities are independently licensed and surveyed by the Idaho Department of Health and Welfare.  Department establishes rules and regulations that assisted living communities required to follow.
Is a nursing home the same as assisted living?
Skilled nursing facilities often referred to as nursing homes are different from assisted living communities. Skilled nursing facilities cater to residents requiring continuous nursing care and observation. Assisted Living caters to active individuals who are beginning to need assistance with activities of daily living.
Can a person with dementia live in assisted living?
A resident with dementia may be able to live in an assisted living community depending on the state of their diagnosis. All residents are assessed prior to admission and need to be deemed safe for the environment. Grace also offers Memory Care options which cater specifically to residents with dementia. Our memory care communities offer higher staffing and more direct nursing oversight.
At what point do dementia patients need 24 hour care?
If a resident becomes a risk to themselves or others they would no longer be appropriate for assisted living.
Does my parent need assisted living or nursing home?
Our facility nurses can available to assess your parent and help determine which type of care is needed.
Schedule a Tour
"*" indicates required fields