Grace Senior Living is a beautiful 85-apartment retirement community located on South Allumbaugh off Franklin Road, Boise. Just blocks away from shopping, restaurants, and theaters, Grace at Englefield Green offers easy entrance to the Connector and freeway, giving residents and families access to downtown Boise or Meridian. This senior community is nestled in a quiet and secure neighborhood. It is encircled by several walking paths, allowing residents and their pets to get out and enjoy the four seasons of southern Idaho.
Amenities
Choose from a comfortable, tastefully designed studio, one-or two-bedroom apartment. If you have a pet, choose an option with a door opening to the courtyard and your own cozy patio where you can grow flowers, vegetables, and visit with friends.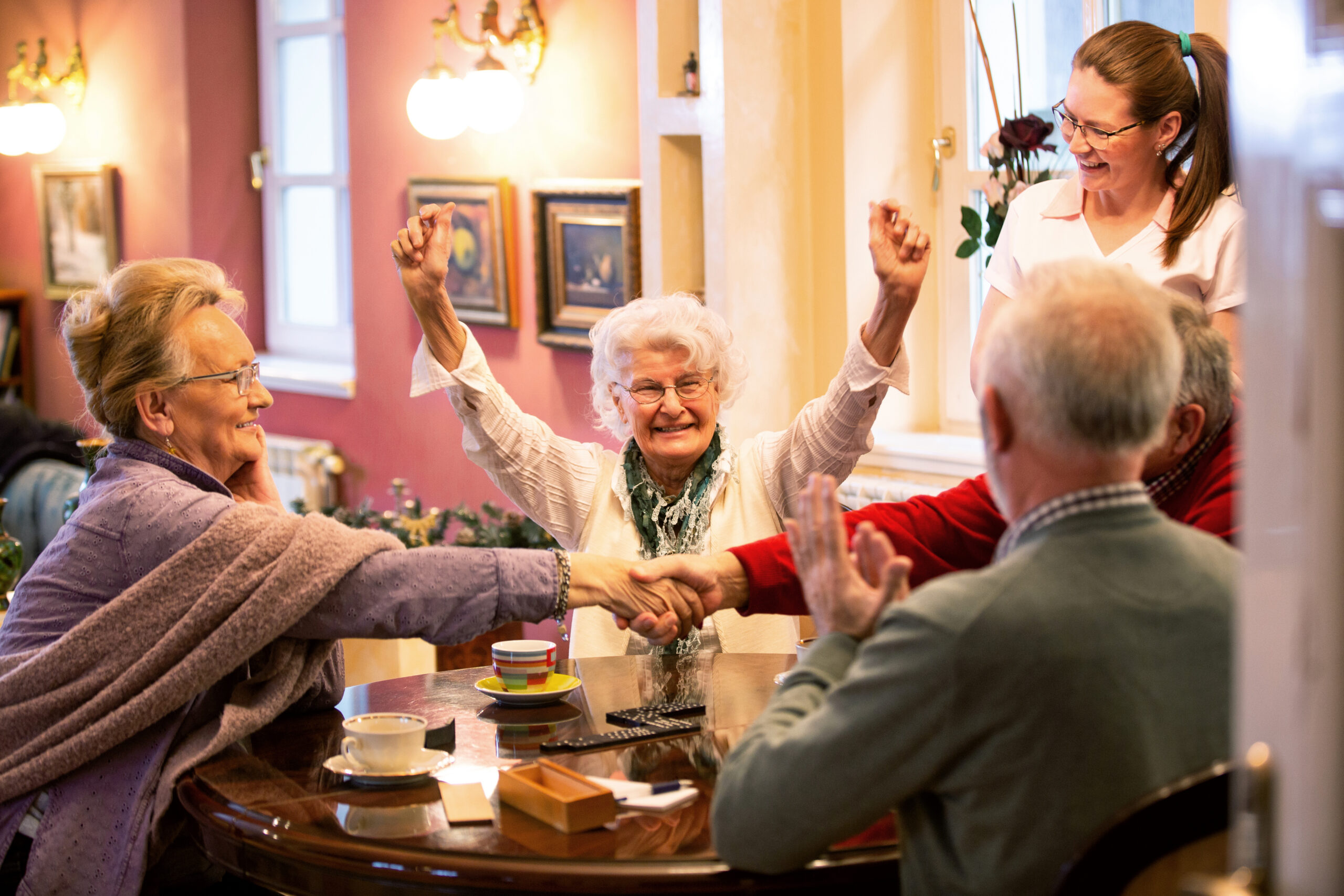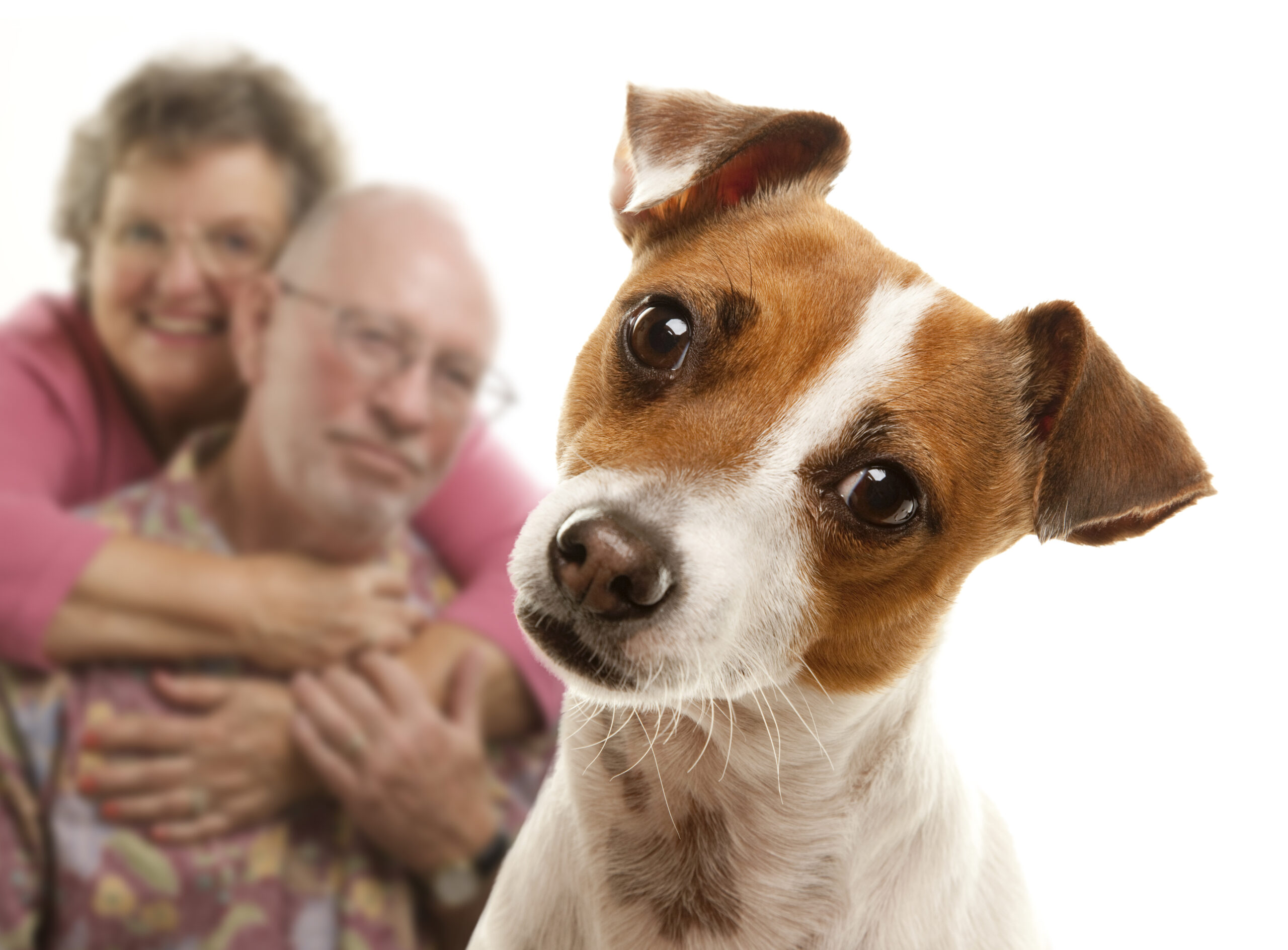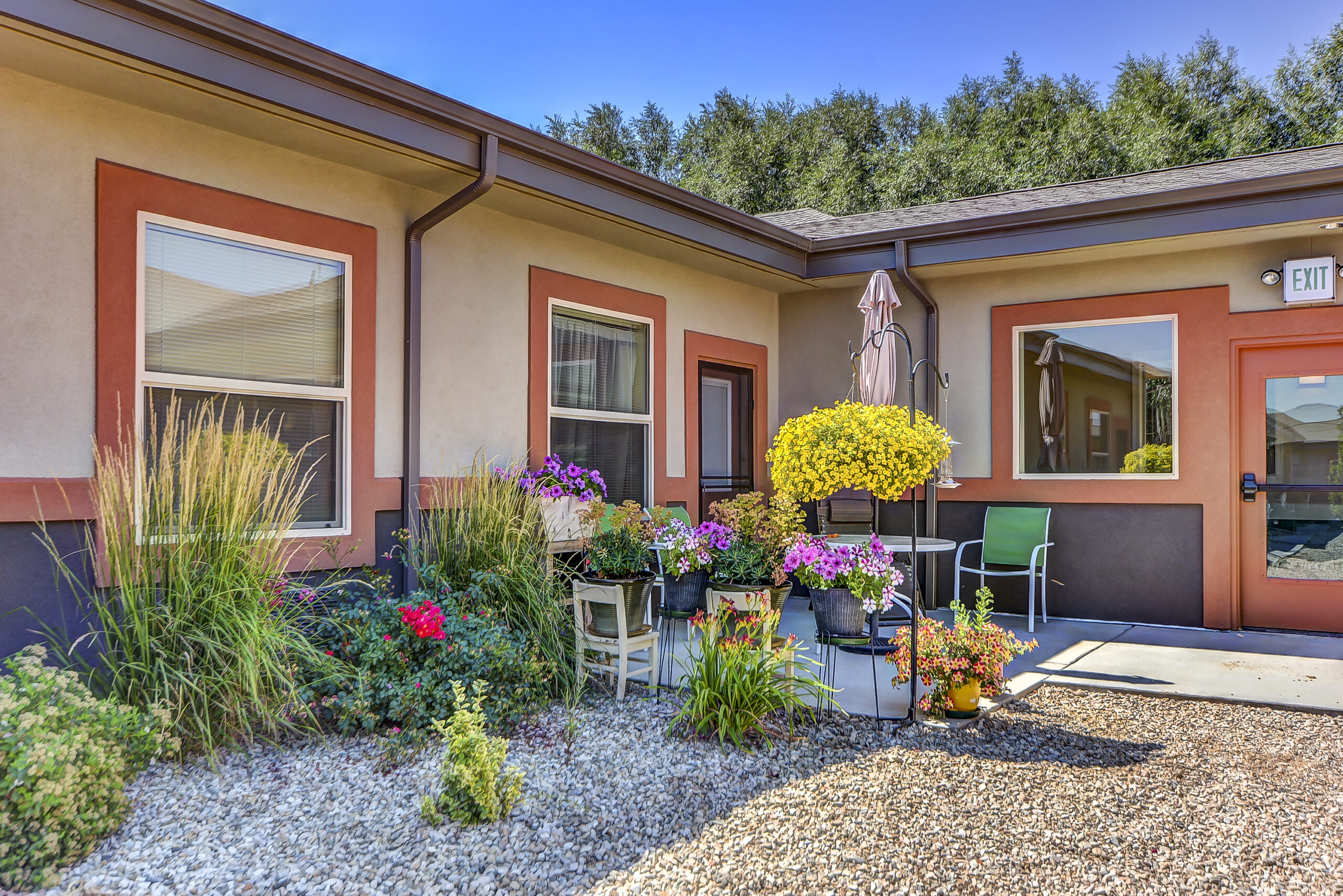 Kitchenette with sink, cabinets, and refrigerator
Utilities, basic cable TV, Wi-Fi
Large closets and convenient storage
Shower seats in each bathroom
Grab Bars (additional available as needed)
All rooms are wheelchair friendly
Staff intercom system in bedroom, living area & bathroom
Housekeeping & Laundry service weekly
Private back door (not MC) to secure, private patio
Your newspapers and mail delivered
Dining room – breakfast, lunch and dinner
Snacks delivered to your door daily
Pet Friendly
SURROUNDED BY EVERYTHING WE COULD THINK OF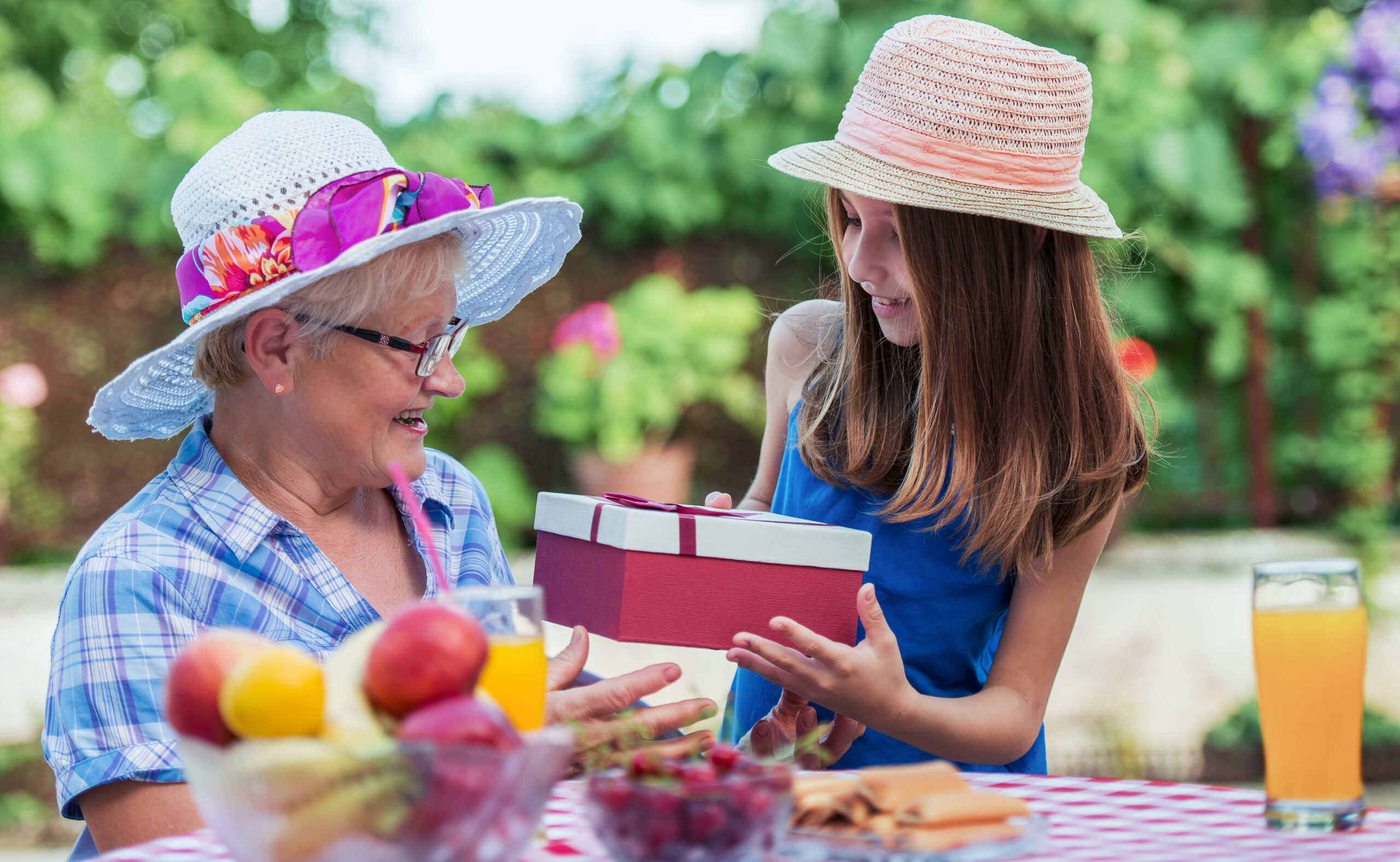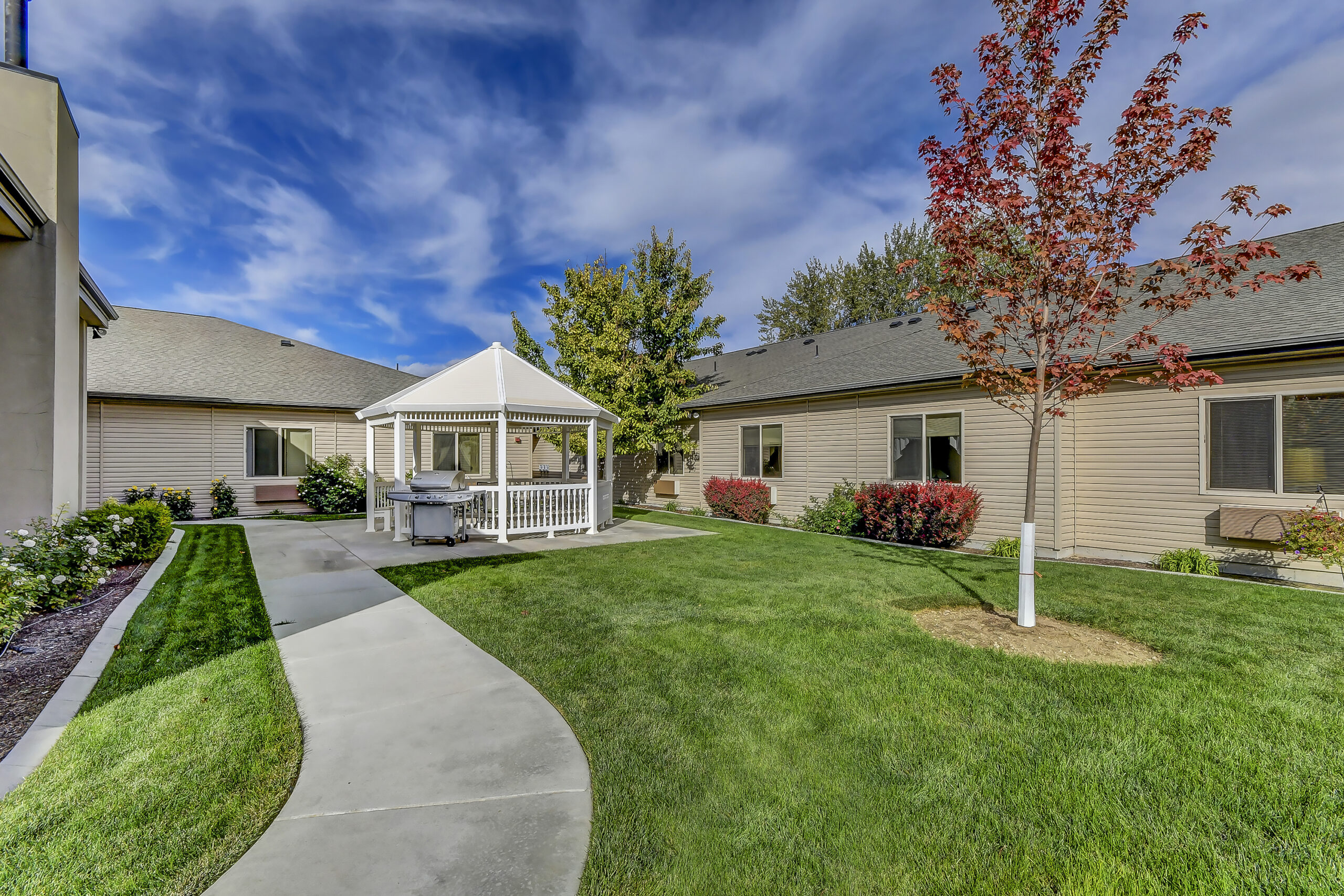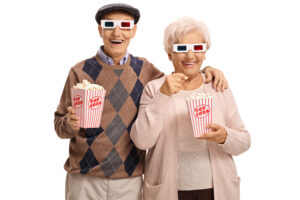 Our buildings and campuses are spacious and open on the inside and surrounded by grass, trees, flowers, outside seating and walking paths.
And, You Can't Miss:
Elegant furnishing in all common areas.
No steps or stairs in the building
Big windows, spacious living rooms
Library area with fireplaces & card tables
Walking paths, garden courtyards, private patios
His and Her Salon – Fee
Game Room w/ pool table
Activity Room for crafts, bingo, classes, meetings
The latest in safety and security
Fireplaces, Piano, TV/visiting areas
Cozy sitting areas
Beverage Station
Spa (most locations)
Movie Theatre
Private dining room for family events
Work Out room
Health & Wellness
Health and Wellness are a personal commitment that Grace stands behind:
Licensed Management Team
Room to Staff intercoms in every apartment
RN, LPN, Certified Nursing Assistants, Med Technicians
Professional Dieticians and Meal Planners
Walk-In Bathing if needed
Routine health checks, Wt., BP, Oxygen Levels
Transportation to appointments
Hearing Aid Clinic-Fee
All caregivers are employees of Grace
24 Hour Care Staff
Professional Kitchen and Food Staff
Food trays delivered if necessary
Yearly Flu Shot Clinic
Foot Clinic-Fee
Exercise Classes
Levels of care are offered to accommodate individuals who are independent, those who might want a more supported lifestyle, and others who require even a little bit more care. A personalized care plan is designed for each person and can be adjusted to meet changing health events so that our residents can have a home at Grace for life. These levels are listed on the individual location pages under Communities:
Medication Management
Wheelchair Assistance
Assistance to & from meals and activities
Showering, Dressing Assistance
Transfer Equipment
Fun Stuff!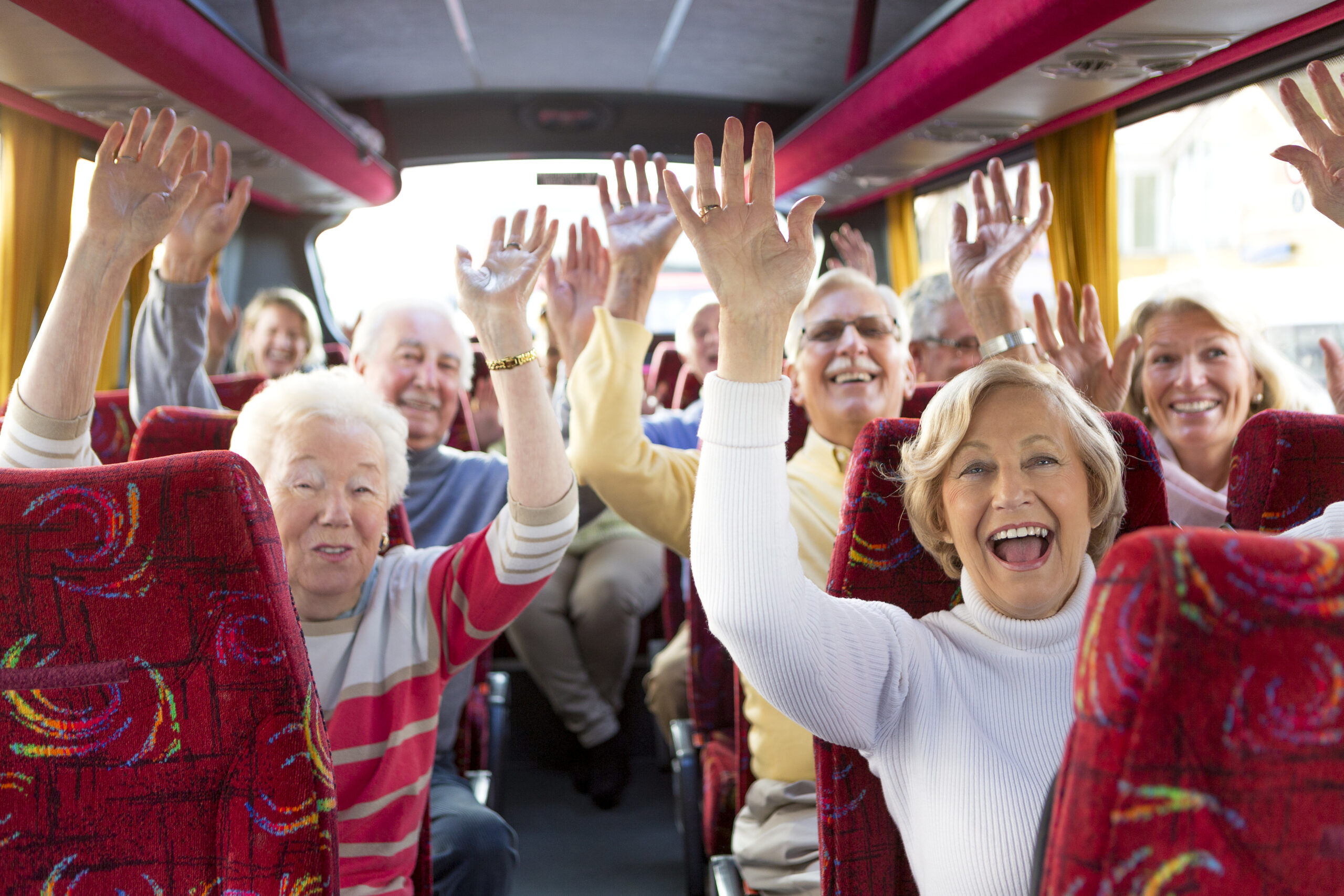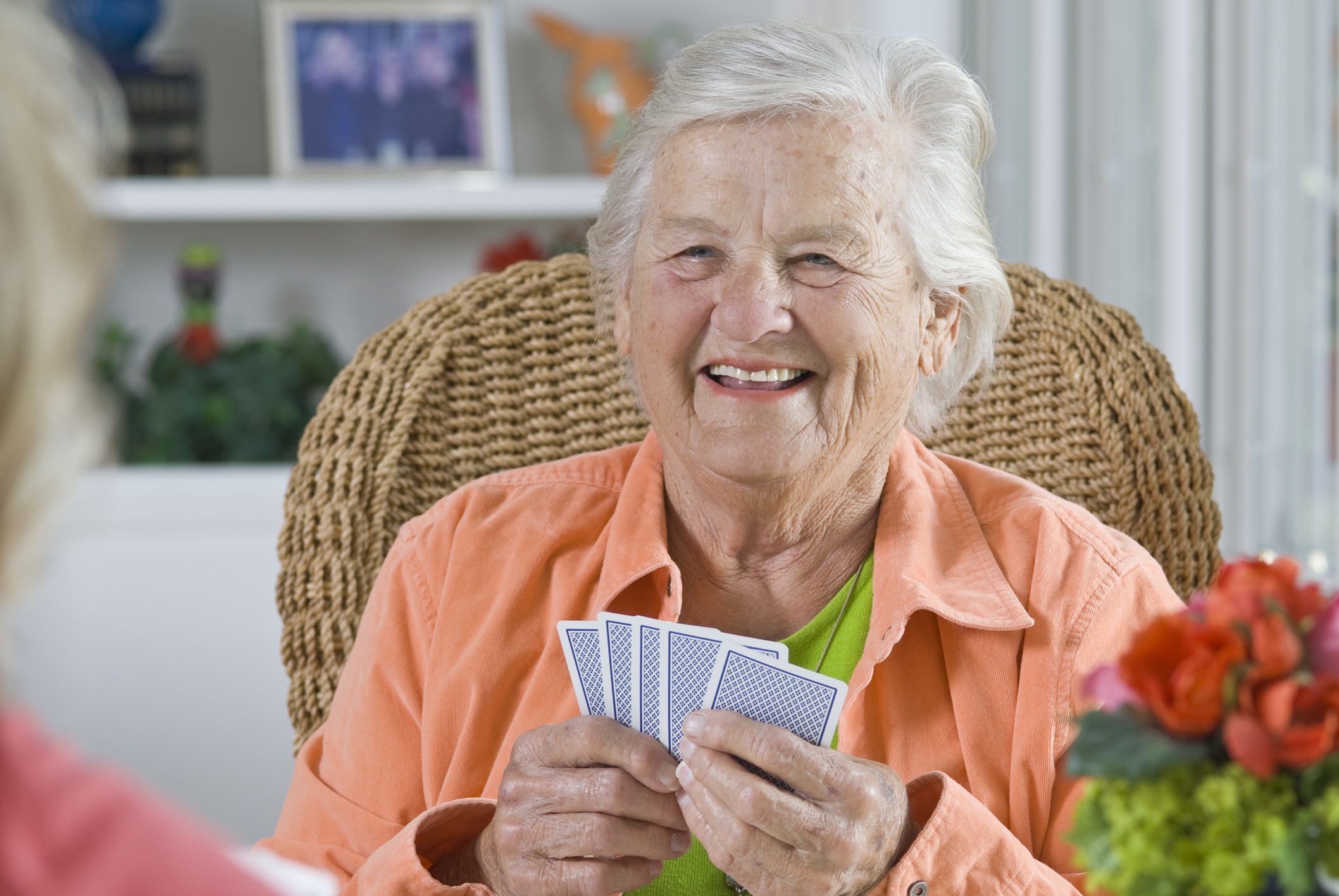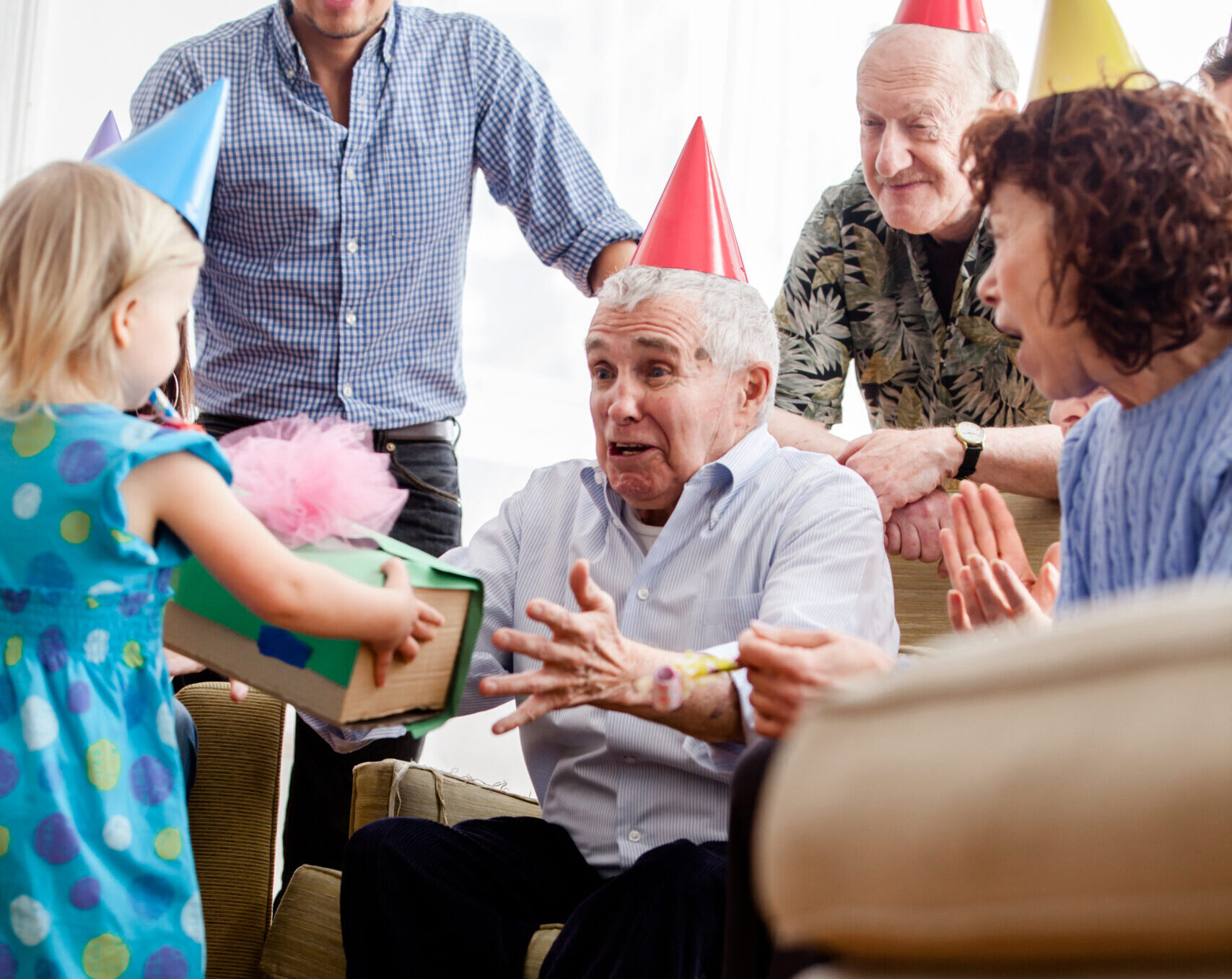 Check out this list, and, it grows all the time. Newsletters, monthly calendars and menus make it easy to plan your day. Each location has their own Activity Director, dedicated to making sure you have lots of choices. AD's also schedule regular entertainment like piano players, singalongs, group musicians, dancers, and choirs along with the regular
Parties
Ice Cream Socials
Bingo
Country Drives
Giant Crossword Puzzles
Jigsaw Puzzles
Lunch Bunch Out
Knitters Group
Holiday Events
Crafts
Mystery Rides
Wii Bowling and Games
Fancy Fingernails
Church and Bible Studies
Pinochle /Poker /Bridge
Men's Coffee Hour
Luaus, Barbeques
Group Games
Weekly Shopping Trips
Pizza Days
Coffee Socials
"Watch the Game" Events
Book Club
Contests
Senior Living Boise Englefield
Grace Englefield Green Boise offers Assisted Living at its senior living campus off Franklin and Allumbaugh Boise Idaho.  This retirement community in boise is surrounded by family homes, and is close to restaurants, schools, and the Boise Towne Square Mall area.  Our residents, like those in most senior living communities, appreciate a quiet setting close to things they and their families like to do.
Grace Assisted & Independent Living facilities offer the latest of everything in retirement homes. Englefield Green newest and most appreciated retirement home amenity is our new "Anytime Bistro."  Residents can pop into the Bistro for a cup coffee or a cold drink; or settle in for a long visit with a neighbor, friend or family member.  Comfortable tables and chairs and café décor make this spot a favorite for everyone.
Beautiful fireplaces with sofas and chairs make a friendly or family visit comfortable for small or large groups.  Comfortable seating for the library area includes a fireplace also.  Our private dining room is perfect for your special occasions and family birthday parties.
All residents enjoy the dedicated movie theater with the big lounge chairs and popcorn machine.  The game tables and activity rooms are popular, and our gym and salon keep everyone looking and feeling their best.
The Grace bus takes residents for "Mystery Rides" and country drives where ice cream stops are not unusual.  The bus is also convenient for resident's shopping and medical appointments. Sometimes the bus delivers the Lunch Bunch to the restaurant of choice.
Tasty meals at our assisted living facilities are thoughtfully planned by a professional chef and prepared and served by well-trained staff.  There is always something fun or interesting in the way of Activities, from jigsaw puzzles, bingo, table games, cards, crafts and so much more.  Ice cream socials, holiday celebrations, and frequent musical performances are a part of the normal routine.  We love the sing-a-longs that some of the groups include.
Care at Grace Assisted Living is also a big part of the senior living experience. Our team of RNs, LPNs, CNAs and Medication Technicians are carefully trained for assisted living facilities. Support as we age is a family's number one concern.  It takes a lot off our residents' shoulders when they know a little help is just a button push away.  They know someone is always close by.
Teamwork is essential in assisted living and the administrator and their staff are an important part of the bridge that Grace builds between the senior living community and residents' families.  Family members appreciate being able to ask questions and get answers as they navigate between their family member and their new environment.
Grace is excited to announce our new hospice company (Grace Care Hospice). Grace will also be providing a variety of health care services through our affiliated companies including; home health nursing, rehabilitation and counseling.
Dr. Aaron Moorhouse and Dr. Jason Ludwig have joined the Grace team as our Medical Directors.
Reviews
The staff at Grace really care deeply about my parents. Jolene made sure my dad's 90th birthday was special, and went out of her way to get my parents a Roku as his gift. Jenny is a hard worker who is caring and provides personalized help. Shana, Crystal and Alan have all gone out of their way to make sure my parents transition to assisted living has been as easy as possible.
Grace did a wonderful job making my mom's bucket list come true. They arranged for a photographer to take a 5 generation picture that she had been wanting. Thank you for all you do!!!!
Very nice studio apt in Independent living. Food was not bad, but a lot of chicken meals. But they did offer sandwiches for a subsitute. Breakfast was good! Very good desserts. Nice helpful people. Quite clean. I was quite happy with it the 2 mos I was there before moving back with daughter in Alaska. Especially liked the being able to go out my back door straight to my car. I would recommend it and am thinking about going back as I do not like winters in Alaska and am homesick.
Dedicated staff and management. I always see them going the extra mile. Great atmosphere, wonderful residents and a place I would highly recommend!
Submit a Review