Grace Assisted Living Eagle Idaho really is a retirement community like no other. With the perfect balance of relaxation and beauty, our picturesque location looks out to the Boise foothills where our residents soak up the great views and stunning sunsets every day.
Care, attention, and love are at the centre of everything we do for our seniors here at our assisted living facility. Nestled in a quiet spot off State Street, near old Highway 55, our retirement community is just minutes away from downtown Boise, Garden City, Eagle or Meridian.
"I am comforted knowing my wife is well taken care of and loved by the staff. The facility is very nice and kept in outstanding condition." – John H.
"This is a great place to live, very accommodating and friendly. Staff are very efficient and courteous. There are lots of activities to keep us busy…movies, music and trips on the bus." – Flo J.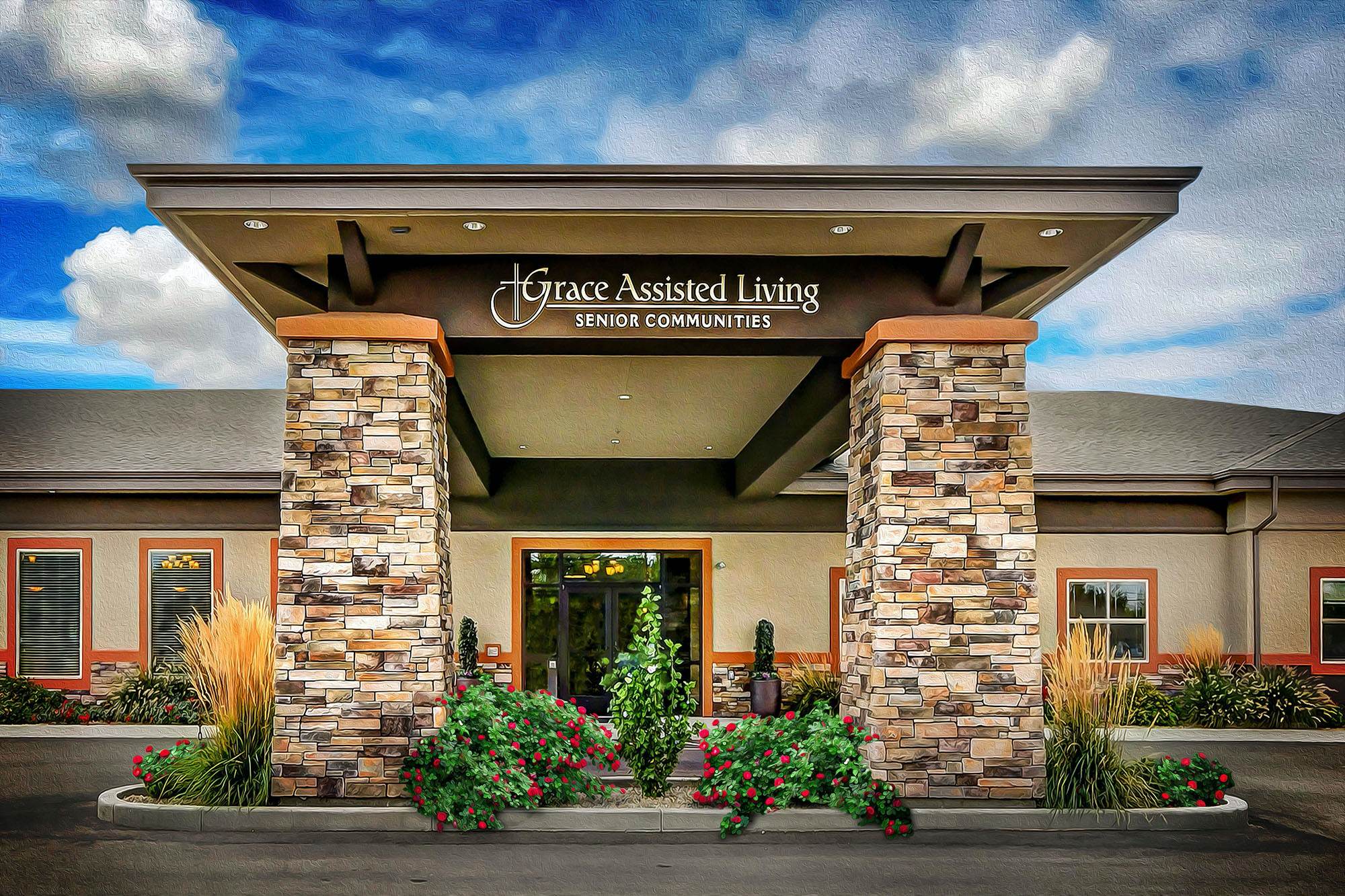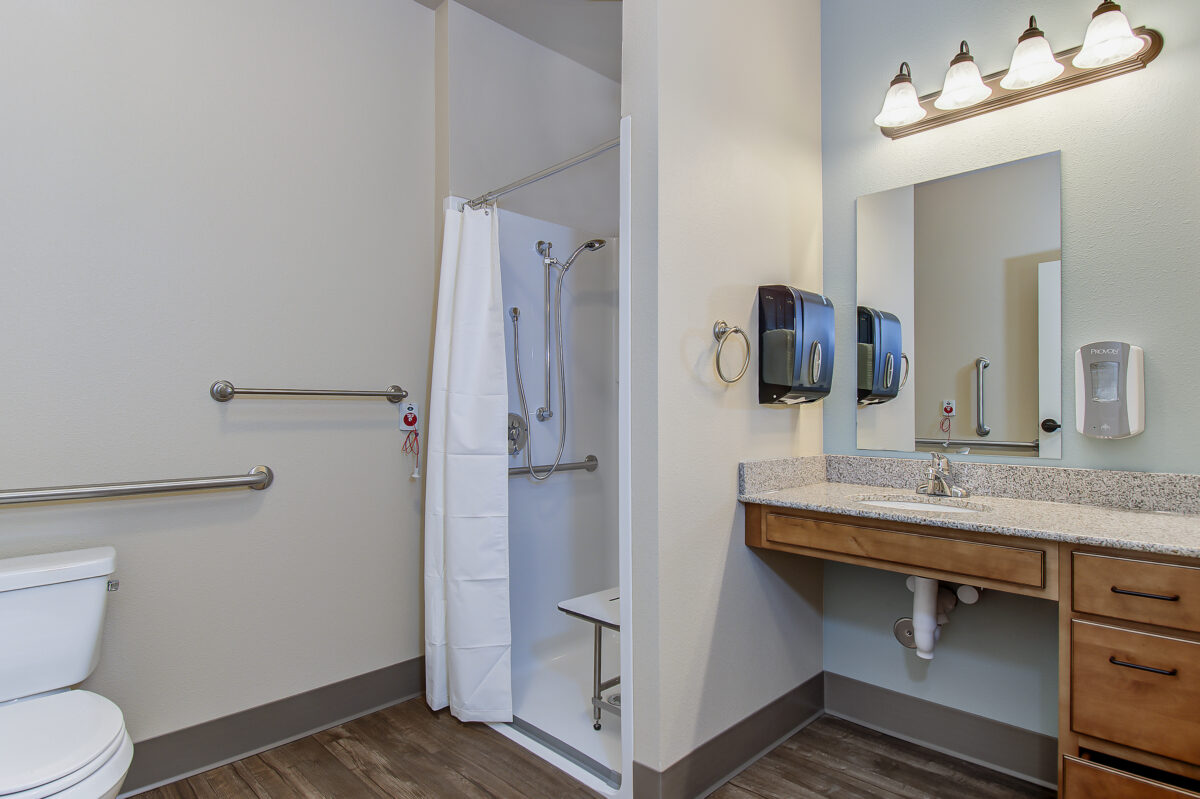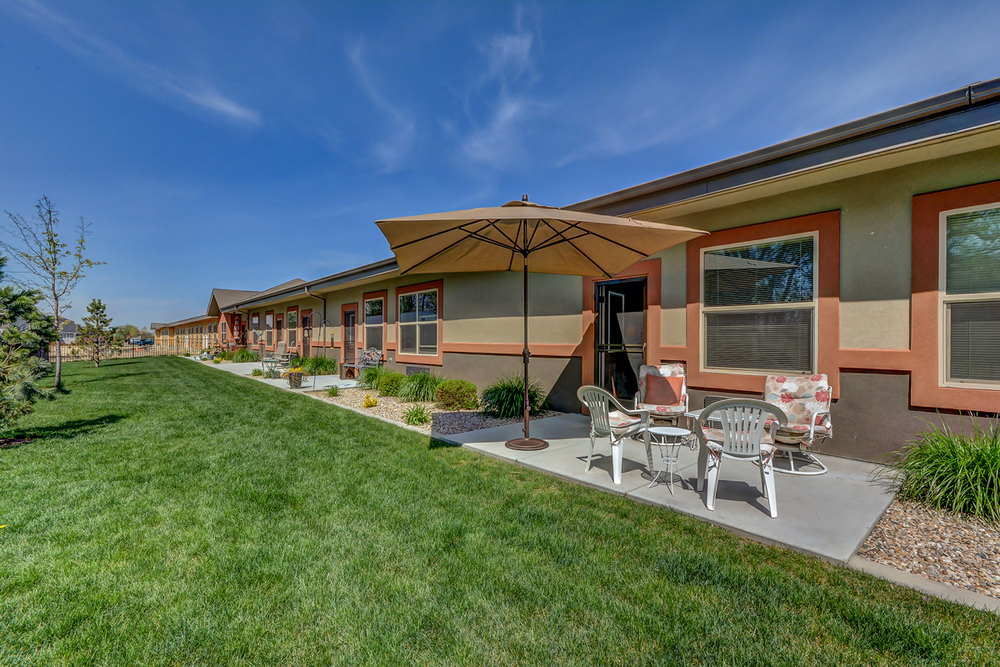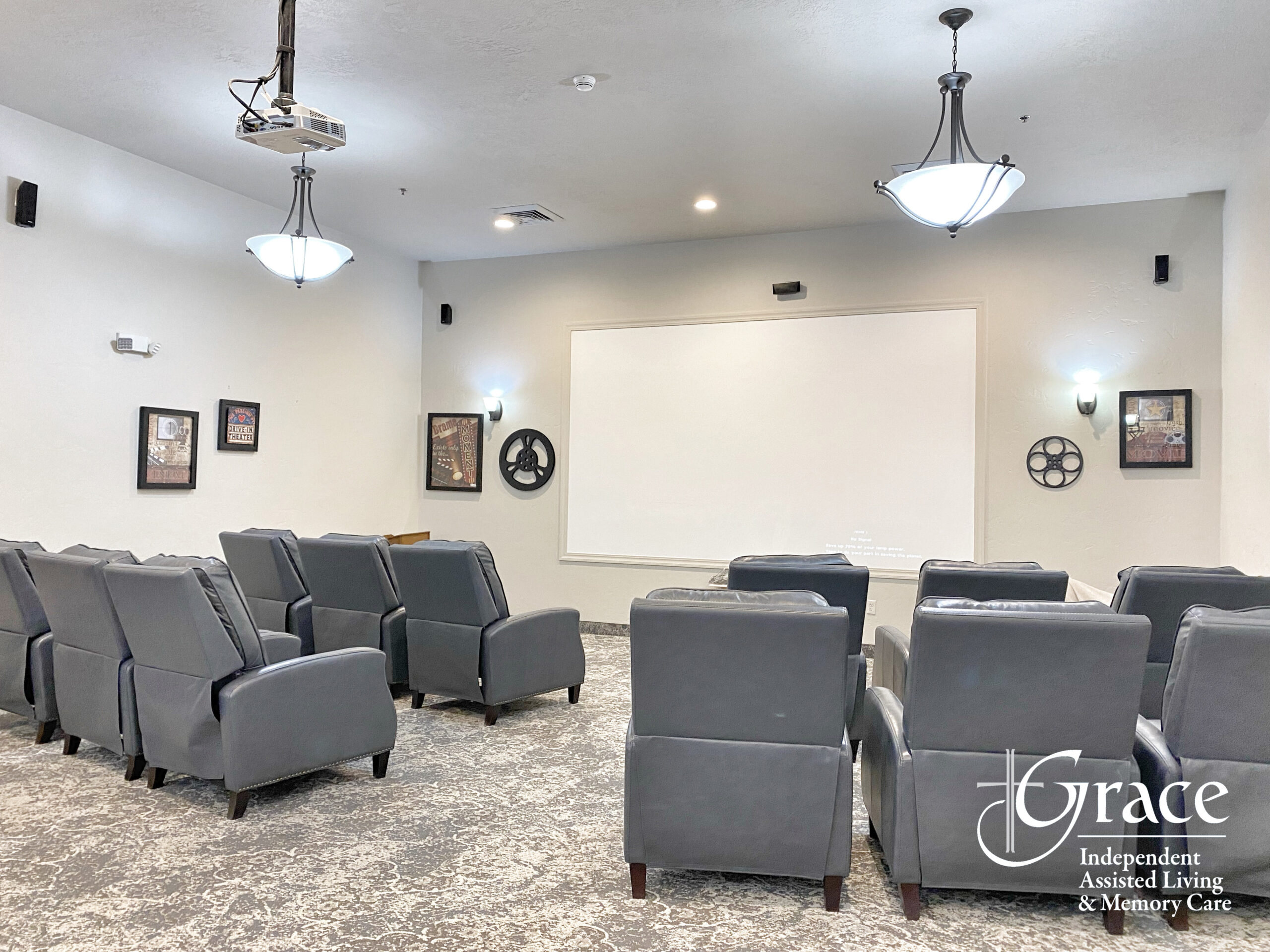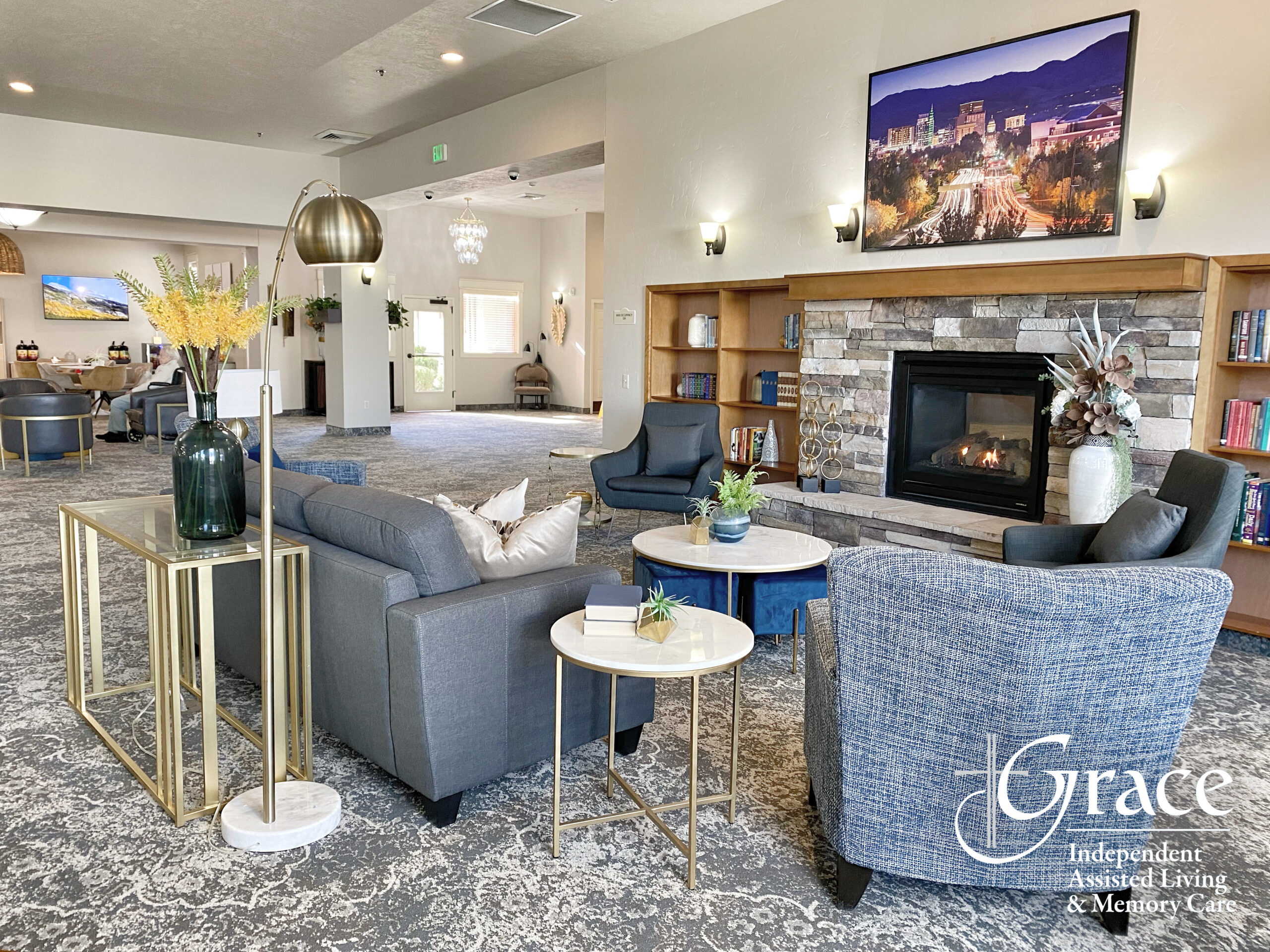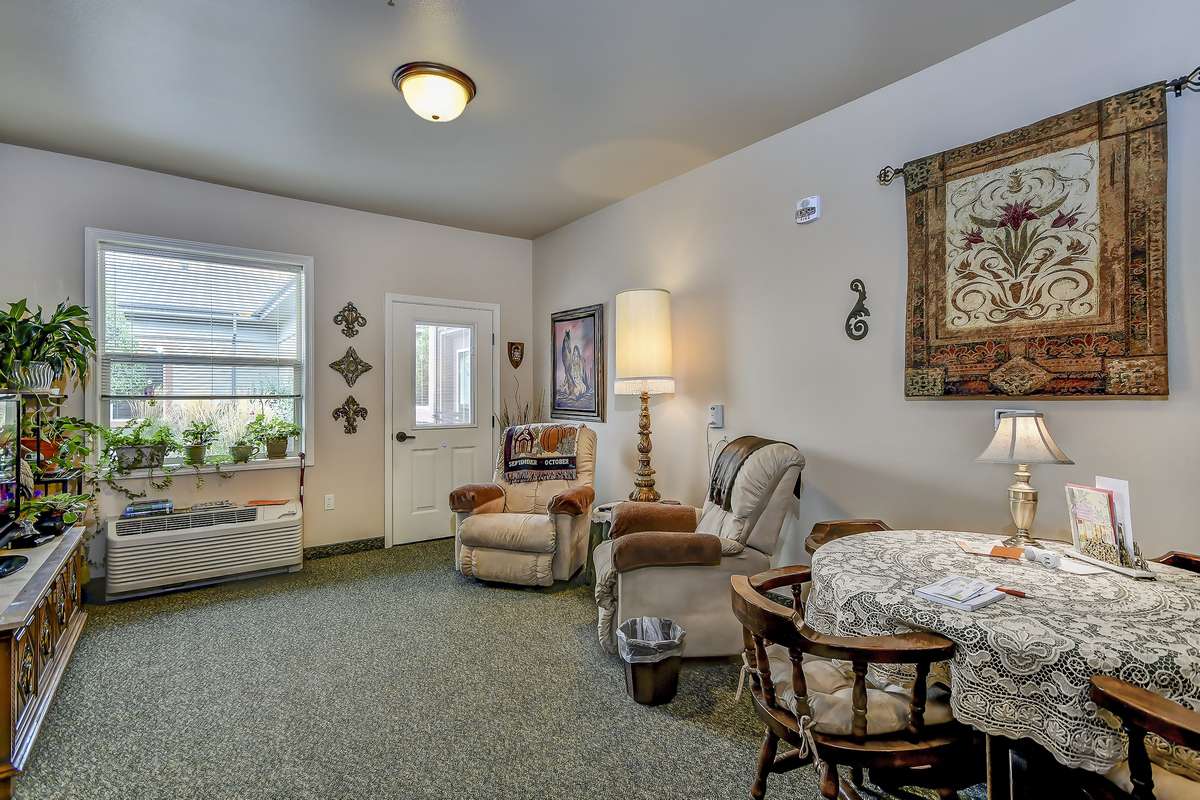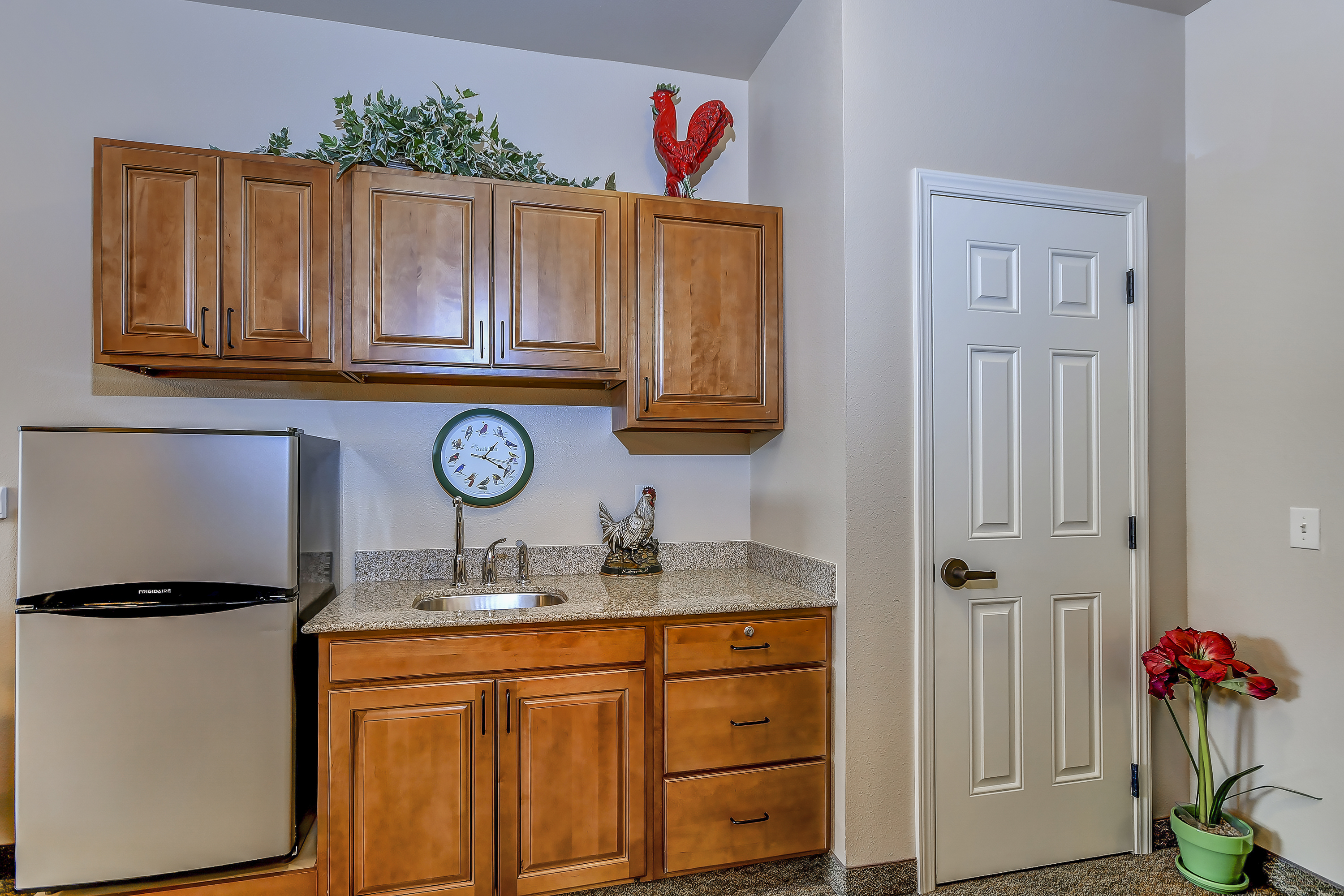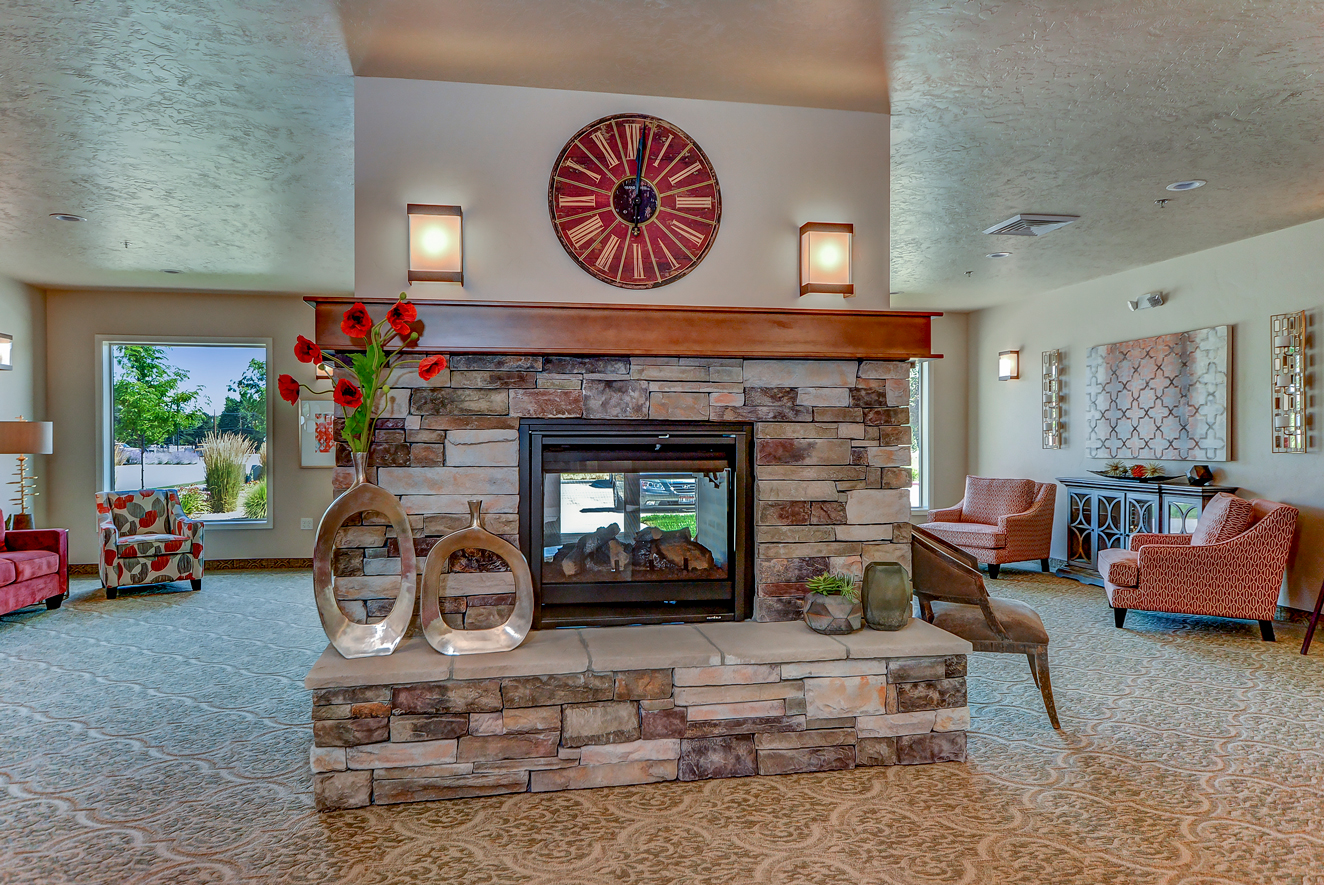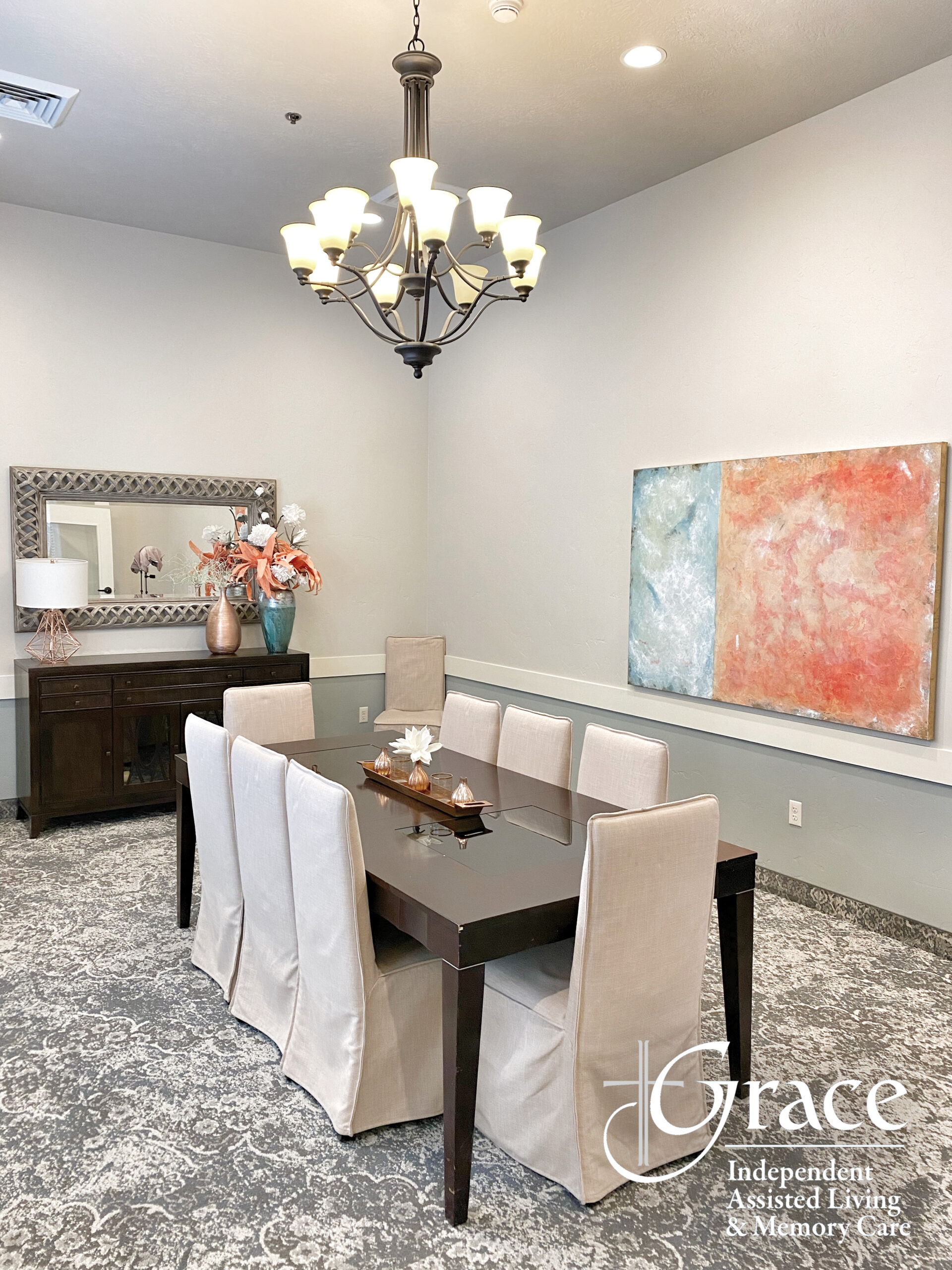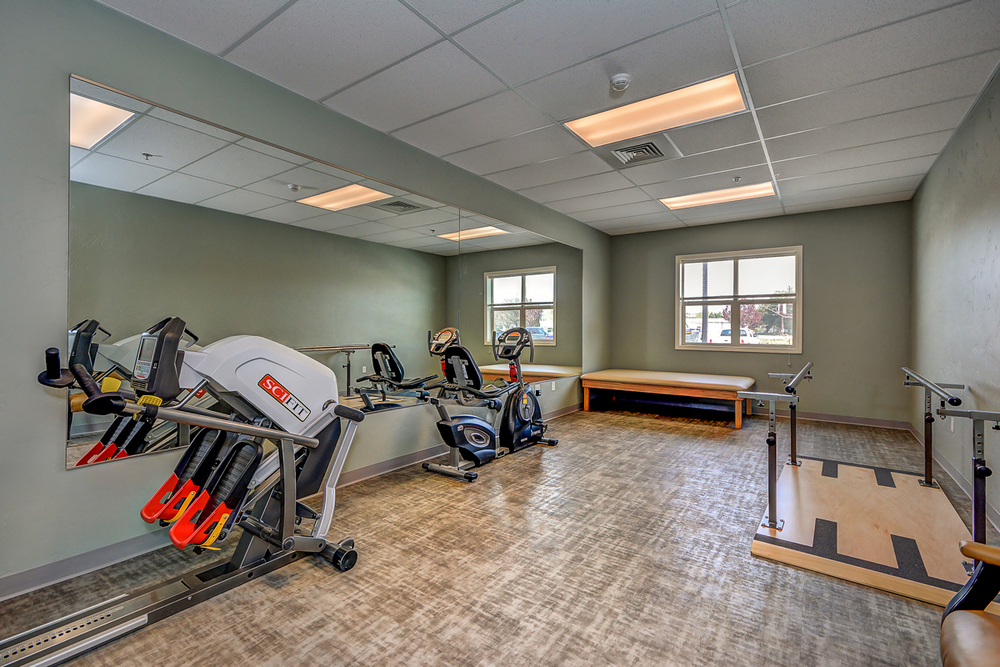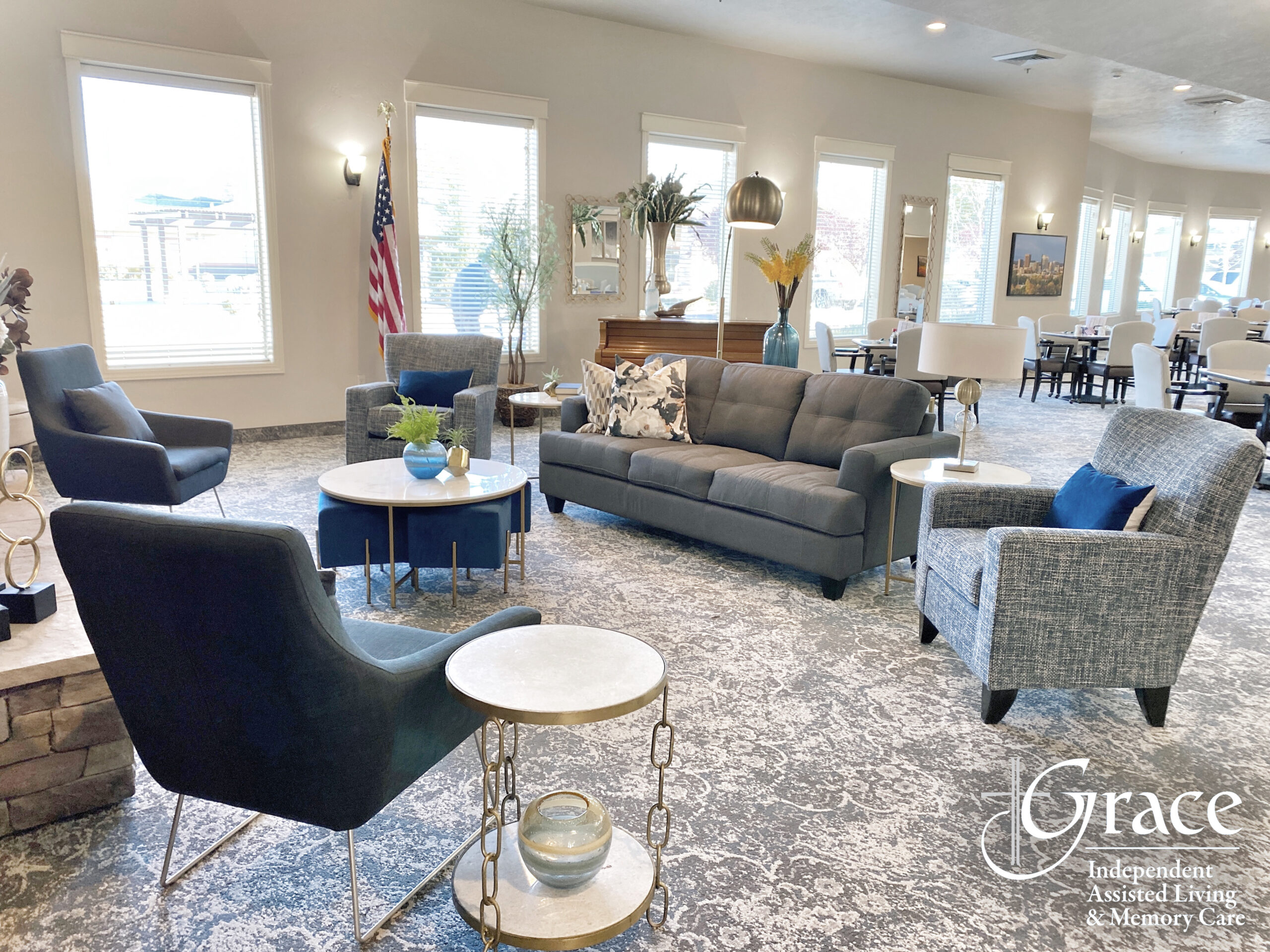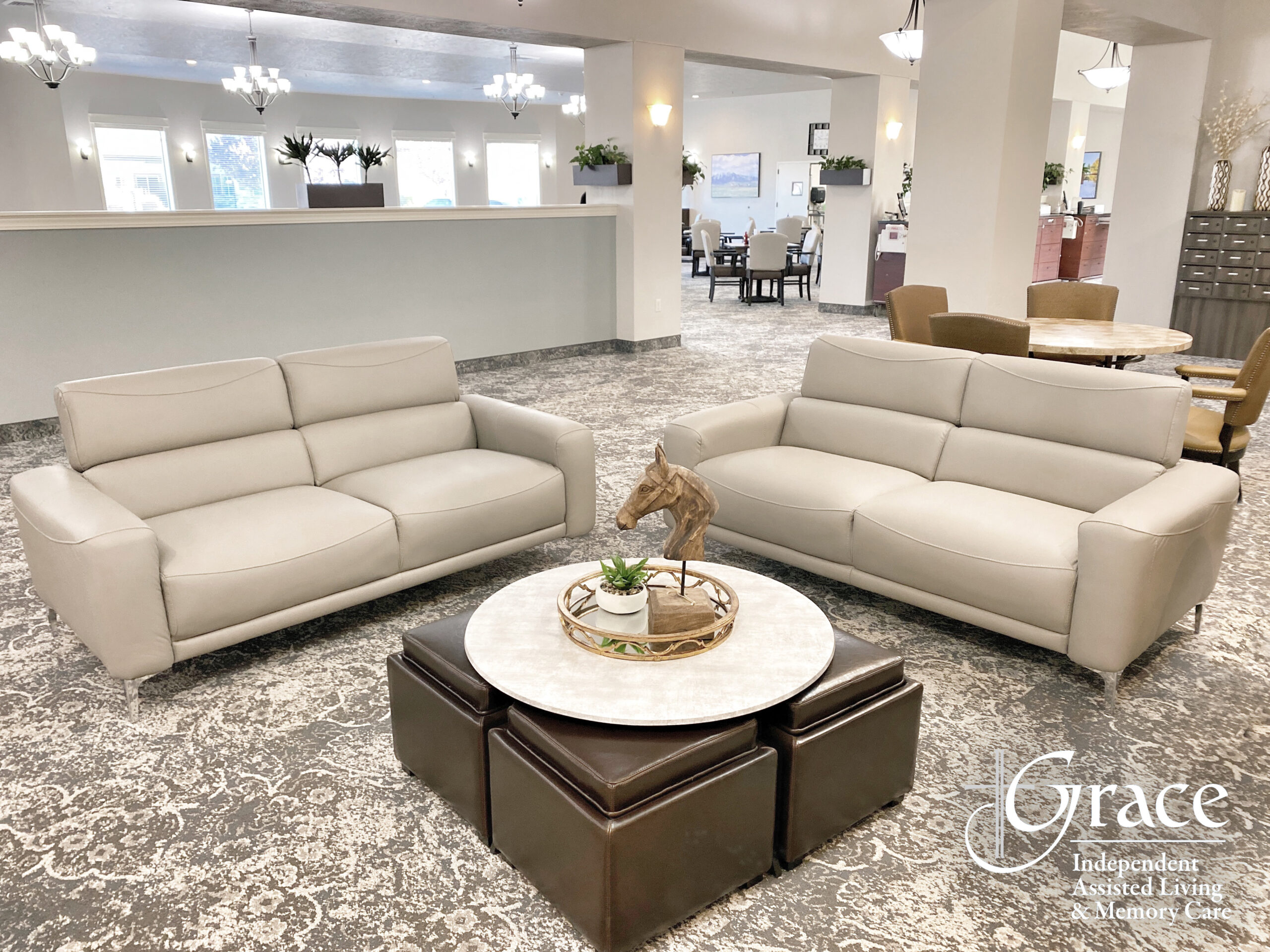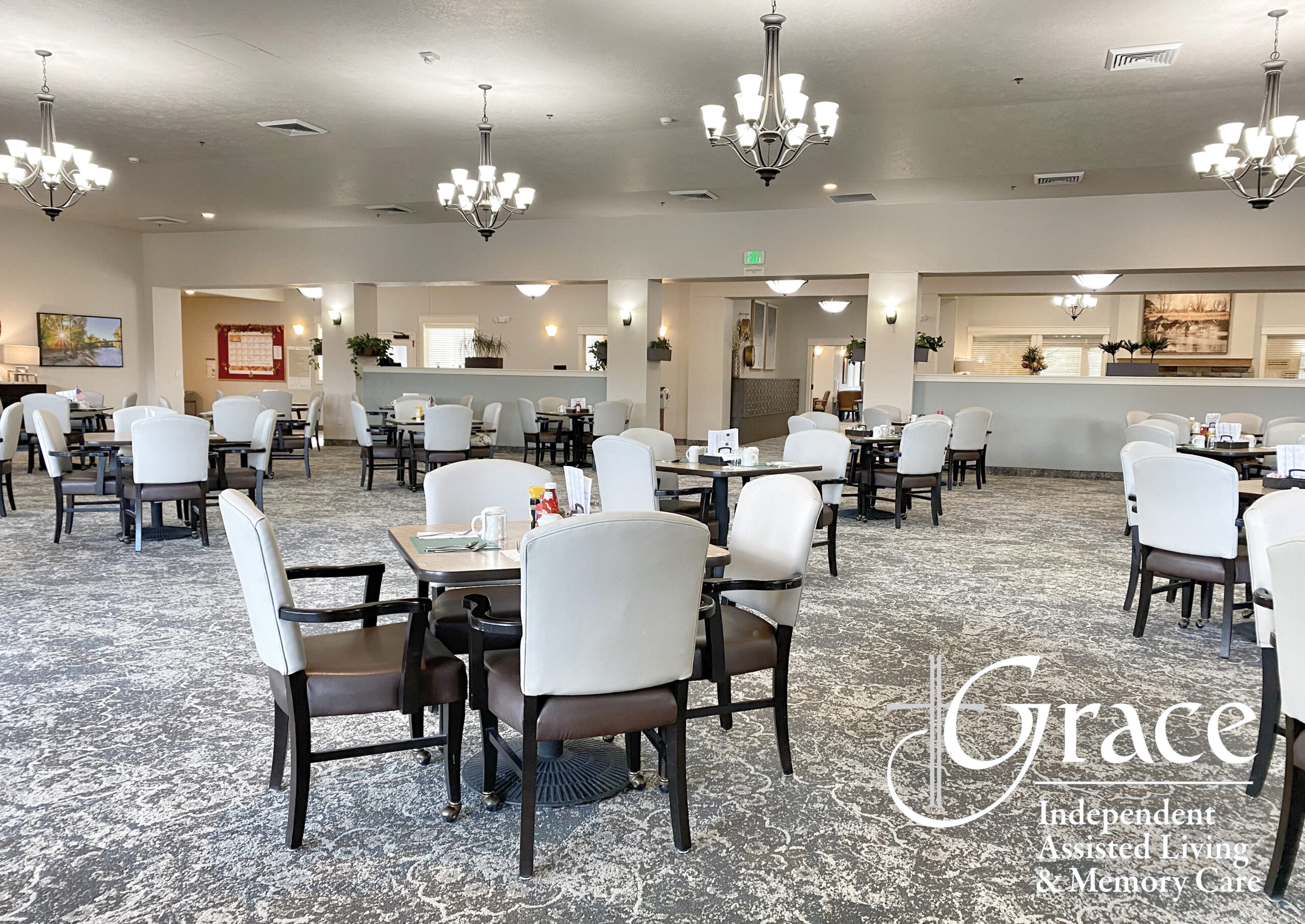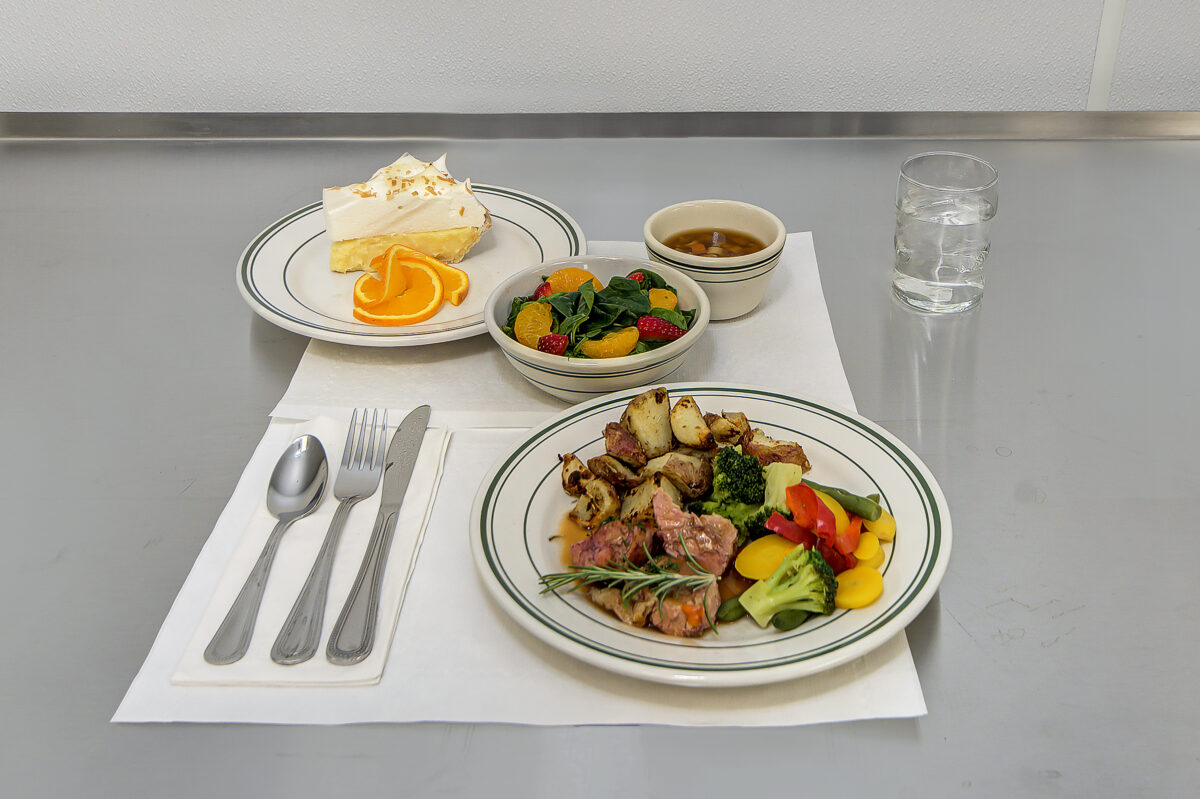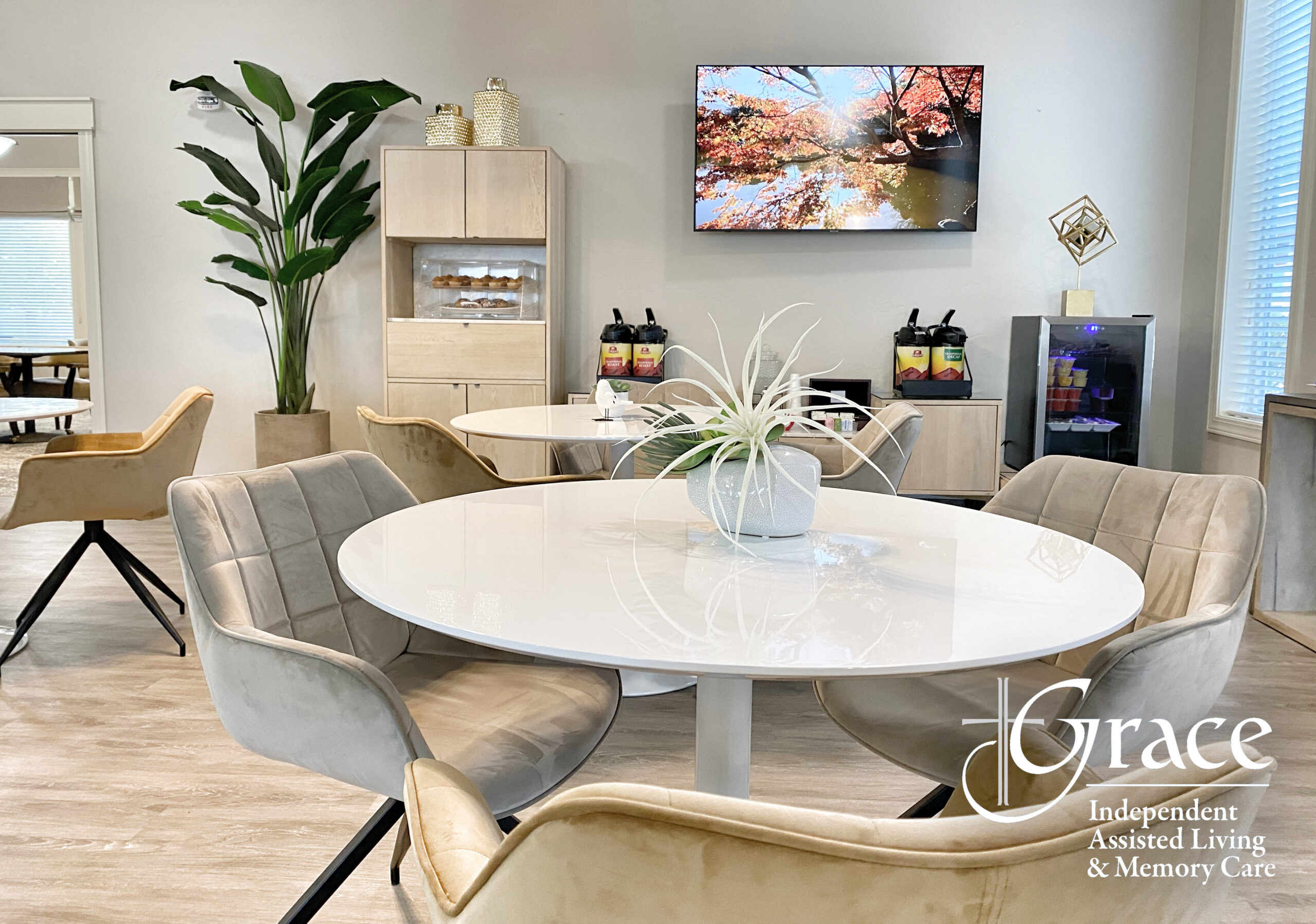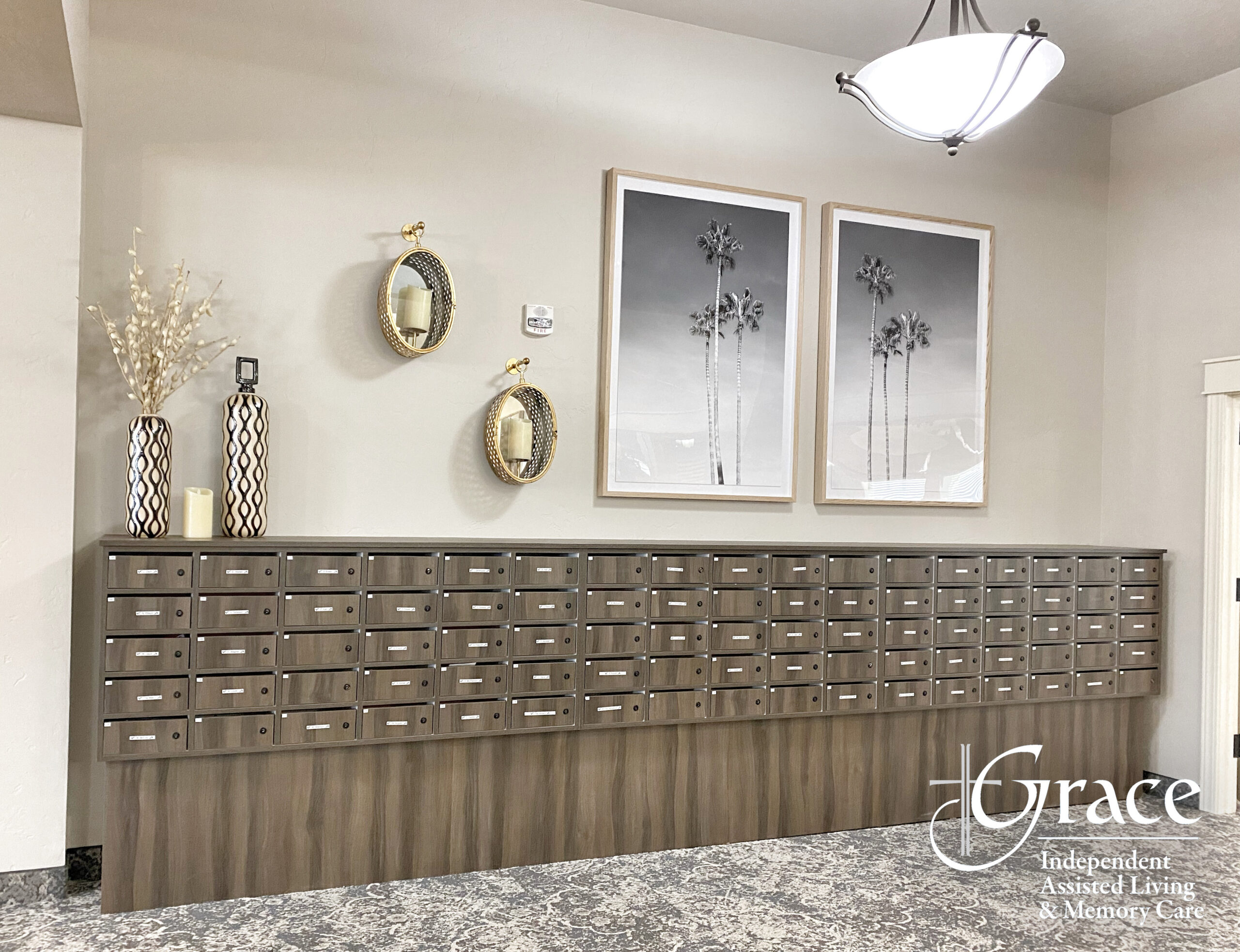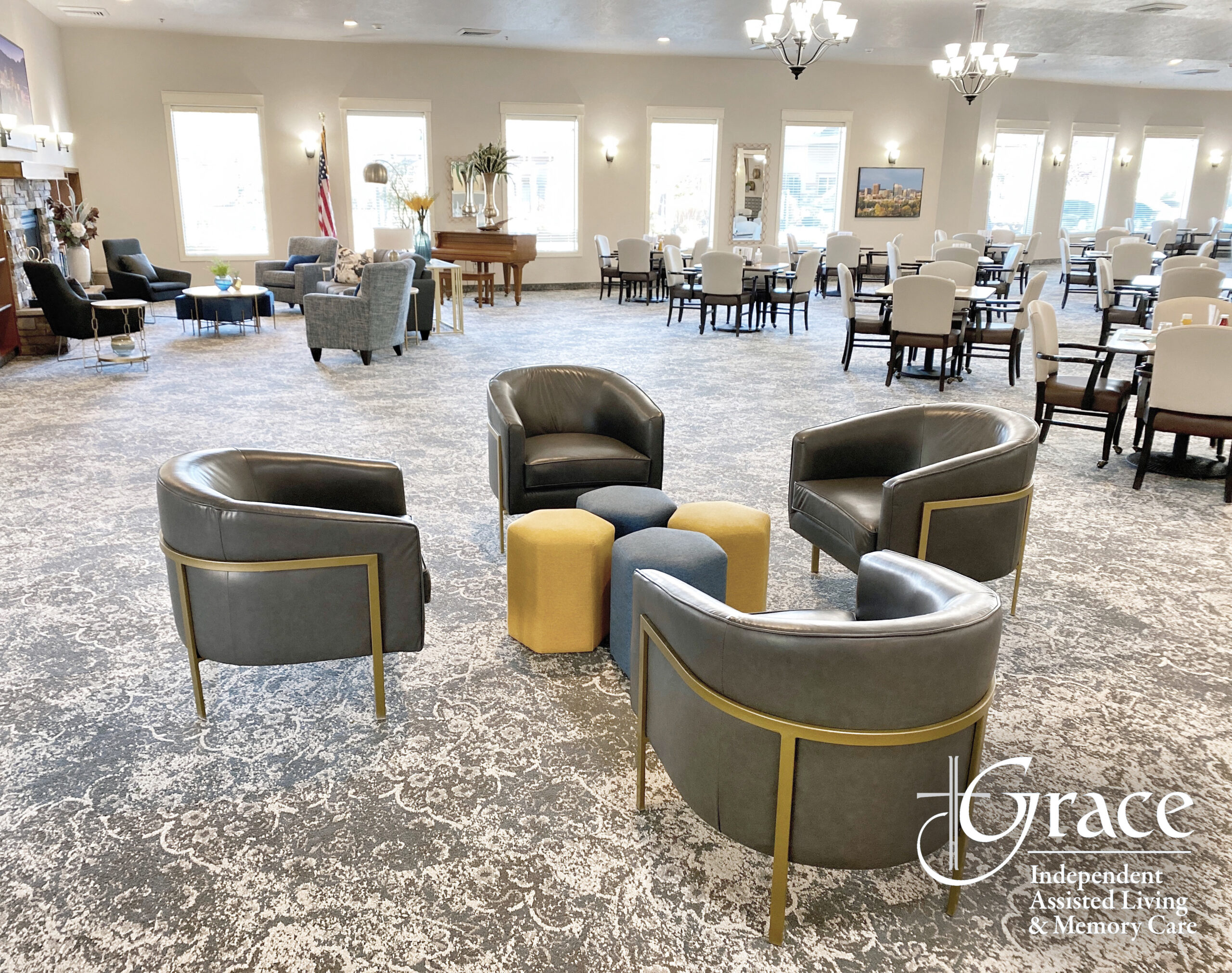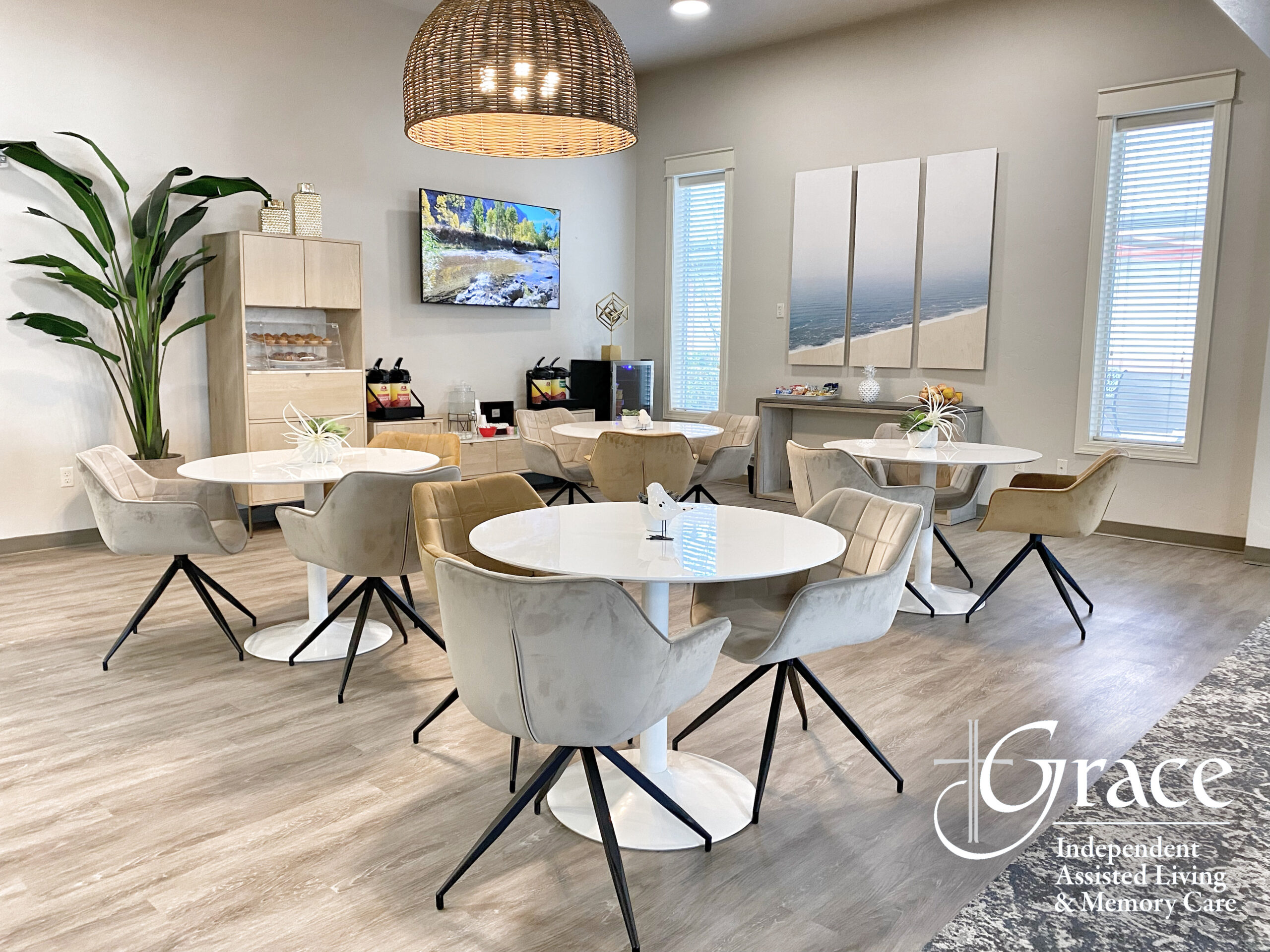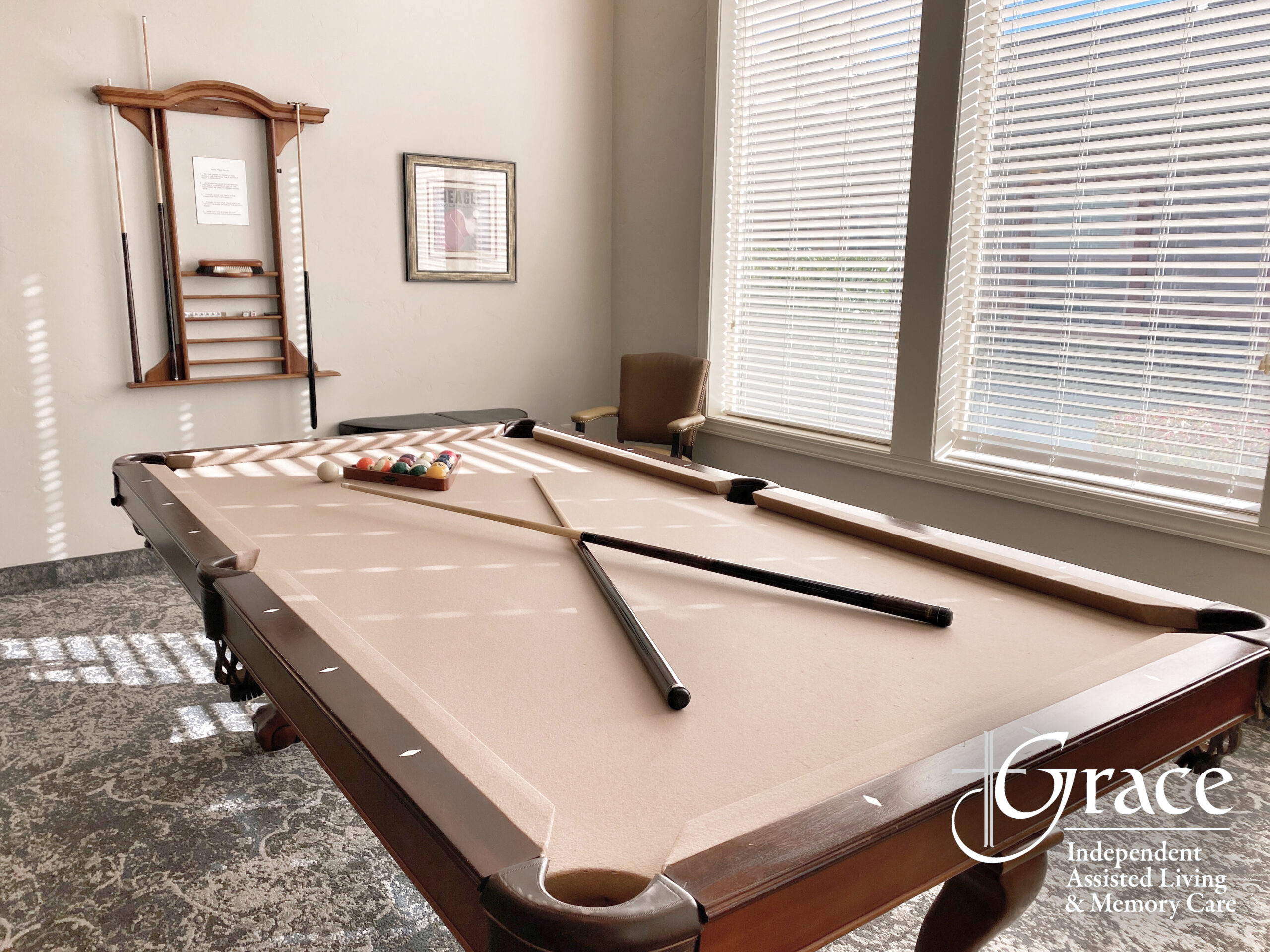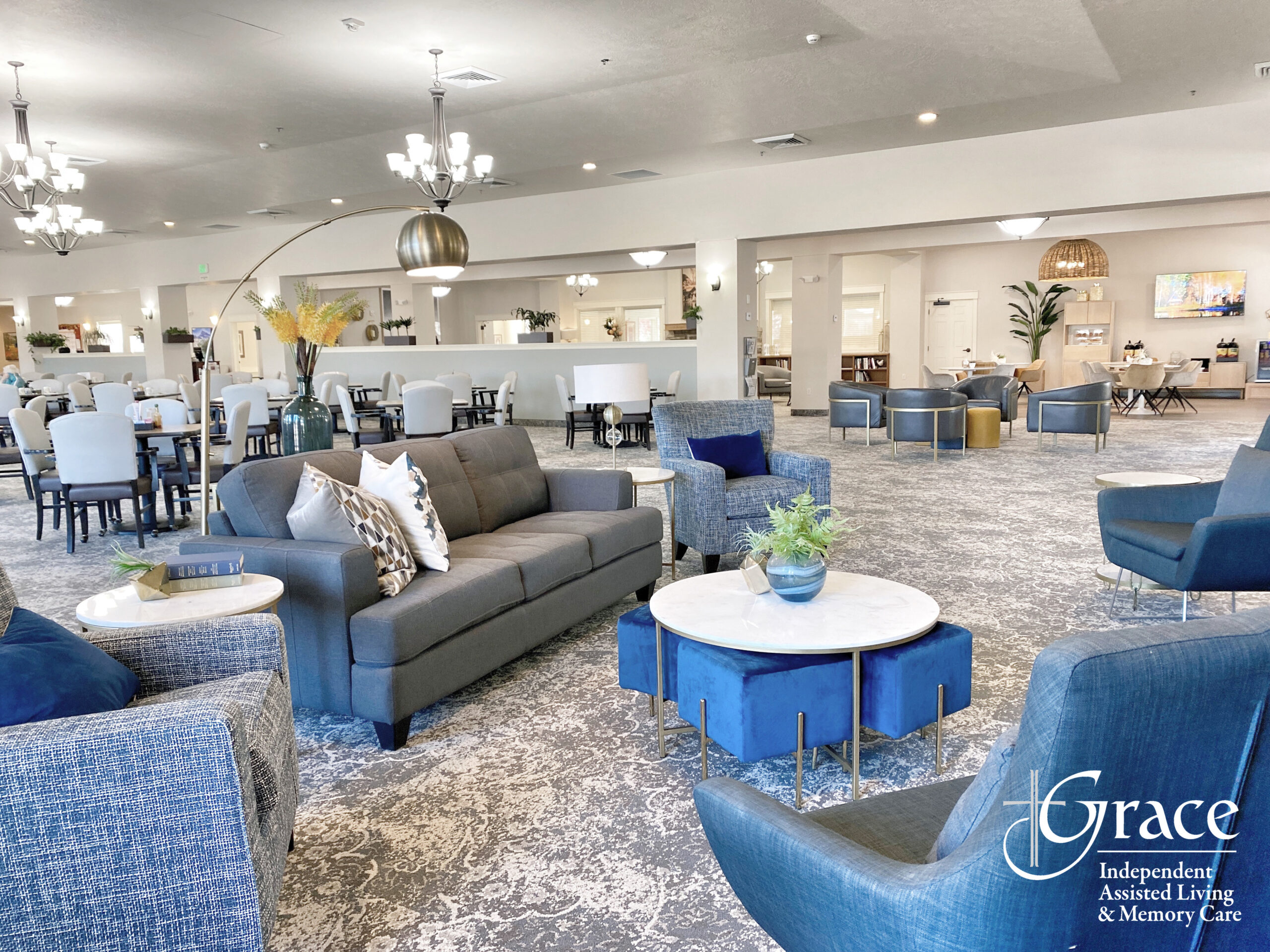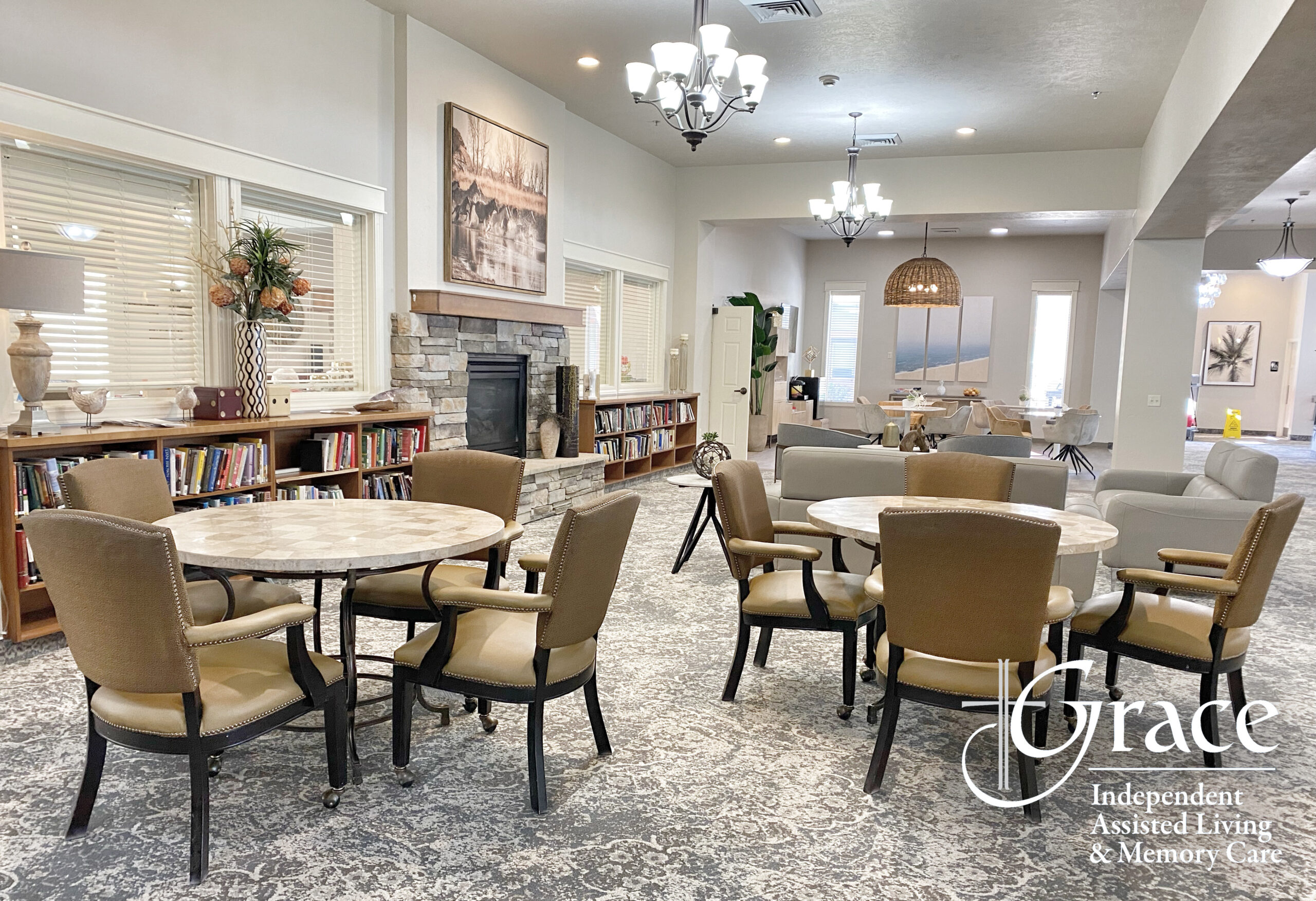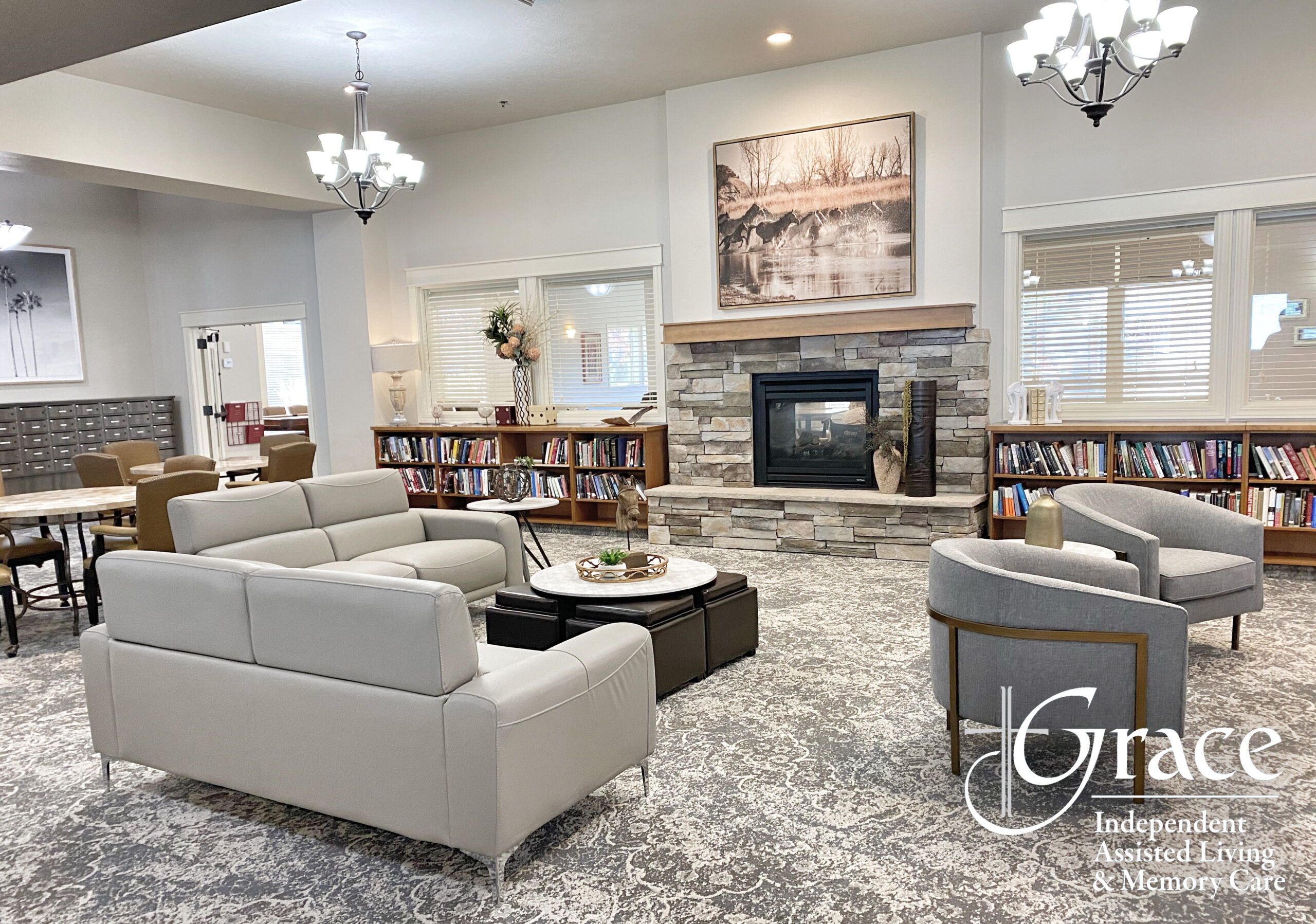 Assisted Living Eagle Idaho – Where Friendships Are Made
In the images above you can clearly see the high standard of our facilities, from the cosy lounges with fireplaces to our stylish home cinema and specially equipped health and fitness center.
What you can't see are the close bonds and friendships made between fellow residents and staff, along with the warm, inviting atmosphere.
We're not sure how you found us today, whether you've been searching online for 'assisted living garden city', or 'assisted living eagle'. But what we are certain of is that this is the perfect place for your loved one to enjoy a rich retirement in beautiful surroundings. This developing area also offers new little neighborhoods, small businesses, and professional and medical offices nearby.
Assisted Living Floor Plans
Independent Living Floor Plans
Services Included
Weekly personal laundry service (clothing, bedding, towels)
Weekly housekeeping and daily trash removal
3 gourmet, dietitian-approved meals and snacks served daily
Weekly social, educational, spiritual, and recreational activities
Transportation to local medical appointments (typically within a 10-mile radius)
Scheduling of in-house services, such as doctor, therapist, dentist or lab visits
24-hour staffing by Certified Nursing Assistants and Caregivers to assist and monitor the health of each resident (blood pressure, blood sugar, weight, etc).
Care and Assistance Offered
Medication assistance
Shower/bathing assistance
Escort assistance to and from dining room and activities
Dressing and personal appearance assistance
Toileting needs
Increased toileting needs, bed—bound, feeding care
Registered Nurse on staff to complete regular assessments and medication reviews; identify changes and monitor issues or concerns
24-hour staffing by Certified Nursing Assistants and Caregivers to assist and monitor the health of each resident (blood pressure, blood sugar, weight, etc.)
Amenities Included
Single level community (no stairs)
Utilities, cable TV, and Wifi internet services
Studio, deluxe studio, 1BR, Large 1BR and 2BR apartments
Two-way voice intercom to the nurse's station
Large closets and storage shelves in apartments
Salon: beautician, barber, foot clinic, private spa bath
Bistro, library, walking paths, movie theatre, exercise room
Elegant furnishings/decor, generous media/TV lounge and entertainment areas
Spacious dining room with full service, private dining area
Outdoor courtyard (raised garden beds and pet-friendly spaces)
Beautifully landscaped grounds with regular maintenance
The latest in security, safety and fire, with sprinkling equipment
The Perfect Retirement Location Your Loved One Deserves
Our residents, like those in most senior living communities, appreciate a quiet setting close to things they and their families like to do.
Beautiful fireplaces surrounded by sofas and chairs make a family visit extremely comfortable for small or large groups. Meanwhile, the fireplace and comfortable furnishings in the library make it a favorite spot for the card-playing group and for those who just enjoy relaxing by the warm fire.
Luxury indoors
Our private dining room is perfect for special occasions and family birthday parties. The piano in the dining area is often used and appreciated by the residents and by the musicians who come often to provide entertainment.
All residents enjoy the movie theater with big lounge chairs and a popcorn machine.
The game tables and activity rooms are popular, while our gym and salon keep everyone looking and feeling their best.
Enjoying the outdoors 
Residents enjoy covered parking, private patios, and plenty of sidewalks for those who like a fresh air stroll.
The Grace bus provides day trips – and is equipped with motorized lifts for wheelchairs so that residents of every ability level can join the fun. Our 'mystery rides' and country drives with ice cream stops are not to be missed.
The bus is also convenient for residents' shopping trips and medical appointments. Meanwhile, our 'Lunch Bunch' group loves taking the bus to their favorite restaurants.
Chef's delicious food
Delicious, nutritious meals at Grace Assisted Living Eagle/Boise are thoughtfully planned by a professional chef and prepared and served by well-trained staff (and yes, dessert is always served!)
Our dedicated Activity Director also makes sure there is always something fun or interesting to do, from jigsaw puzzles, bingo, table games, cards, and crafts to ice cream socials, holiday celebrations, and musical performances.
Expert care
The care of every individual at Grace Assisted Living Eagle/Boise is a big part of the senior living experience. Our team of RNs, LPNs, CNAs and Medication Technicians are carefully trained for assisted living communities.
Most recently, Dr. Aaron Moorhouse and Dr. Jason Ludwig joined the Grace team as our Medical Directors. Grace Assisted Living is excited to announce our new hospice company, Grace Care Hospice, which provides a variety of health care services through our affiliated companies including home health nursing, rehabilitation, and counselling.
Sufficient support as we age is a family's number one concern. And it takes the burden off our residents' shoulders when they know a little help is just a button push away – someone is always there.
We know the importance of good communication with families and pride ourselves on building strong relationships with relatives. That's why our administrator and their staff are an important part of the bridge that Grace builds between the senior living eagle community and residents' families. Family members appreciate being able to ask questions and get answers as they help their loved one settle comfortably into their new environment.
Reviews
Looked nice and accommodating. I don't need much
My experience in the almost past three years here at Grace has been a good one. People are friendly and staff are very pleasant.
I moved from Alabama to Grace. After my family looked at numerous facilities in Boise and shared all that information with me, I chose Grace. This is a great place to live, very accommodating and friendly. Staff is very efficient and courteous. There are lots of activities to keep us busy. Movies, music and trips on the bus.
The best thing about living at Grace is the wonderful staff. They are caring helpful and efficient.
Submit a Review
Reviews
4.8 out of 5 stars (based on 12 reviews)