Grace Assisted Living Meridian offers assisted living, independent living, and memory care in the most peaceful surroundings. Tucked back in a quiet residential park off Fairview, our close-knit community of seniors enjoy the highest level of care and attention – and an active lifestyle with friends, entertainment and activities.
"I totally fell in love with Grace in Meridian. My mothers are both very happy living there." – Levi S.
"Every staff member I have met so far has been kind, helpful, and very caring." – Diana H.
Assisted Living Meridian – A Warm and Inviting Experience
Beautiful fireplaces surrounded by sofas and chairs for relaxing chats with friends and family.
A bright, warm library space for some reading and quiet time…
And a private dining room with a piano which has hosted many special occasions, birthday parties for our residents, and even live entertainment from the musicians who often visit.
Here at Grace, it's our top priority to ensure a warm and inviting experience for all.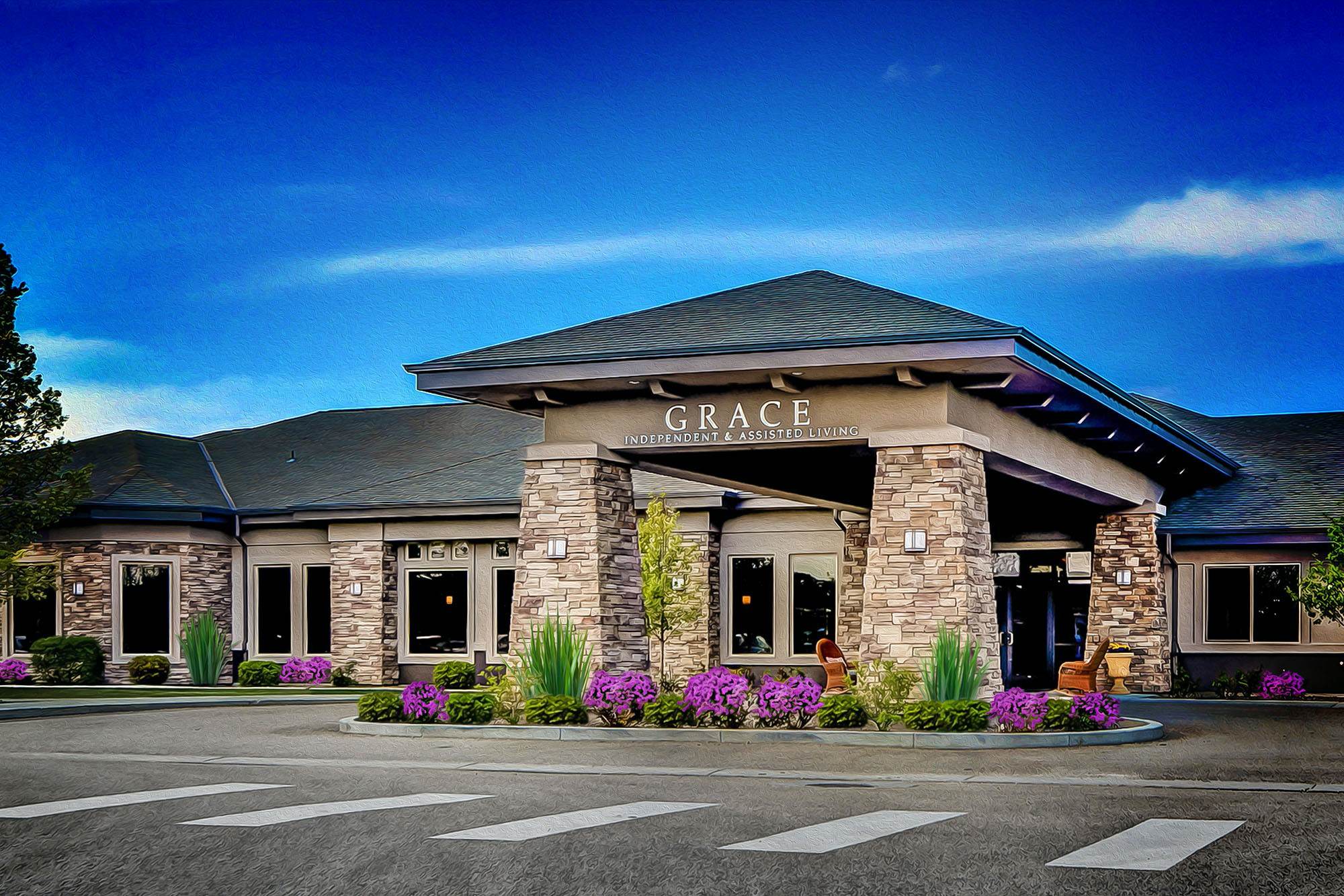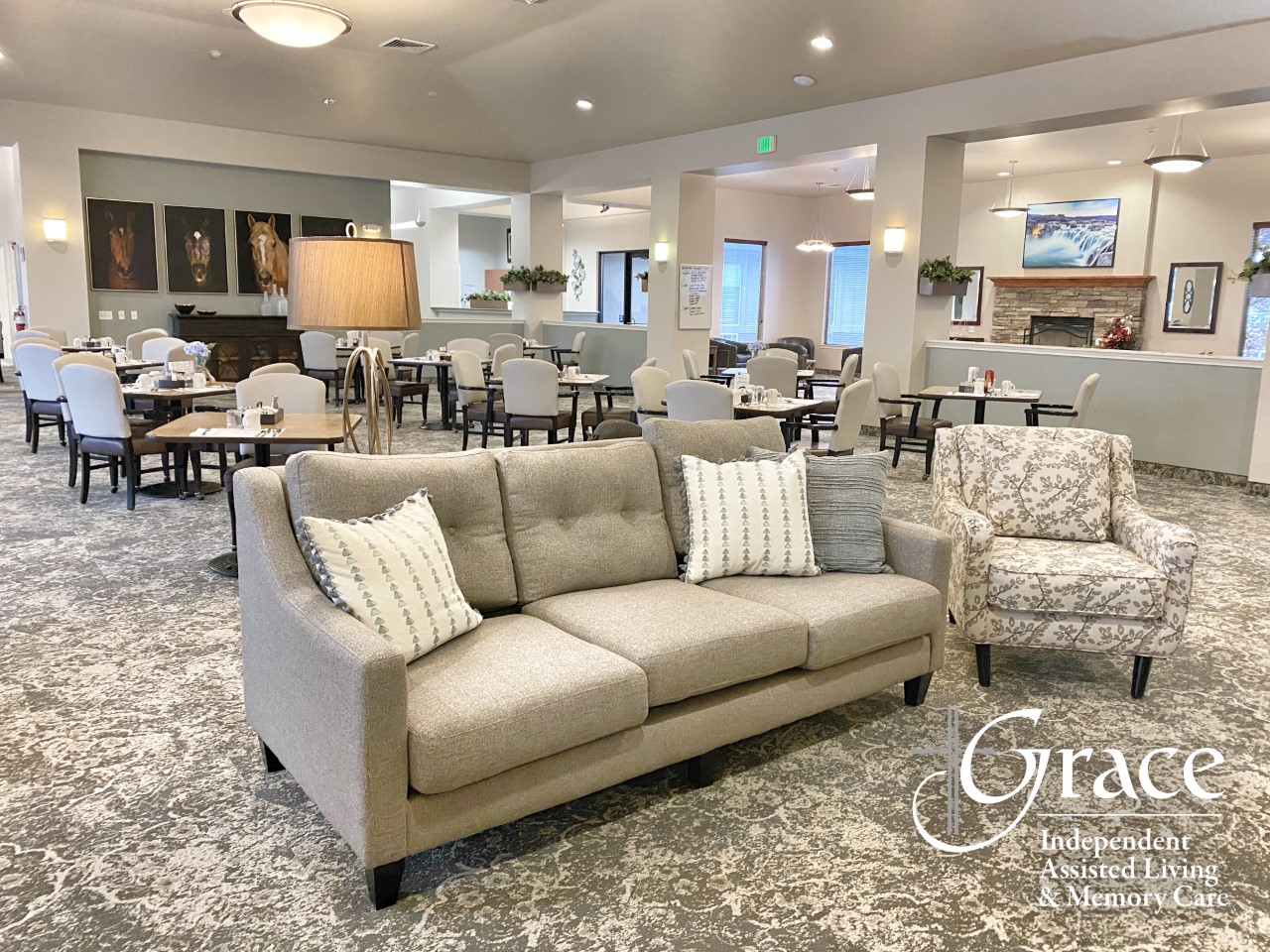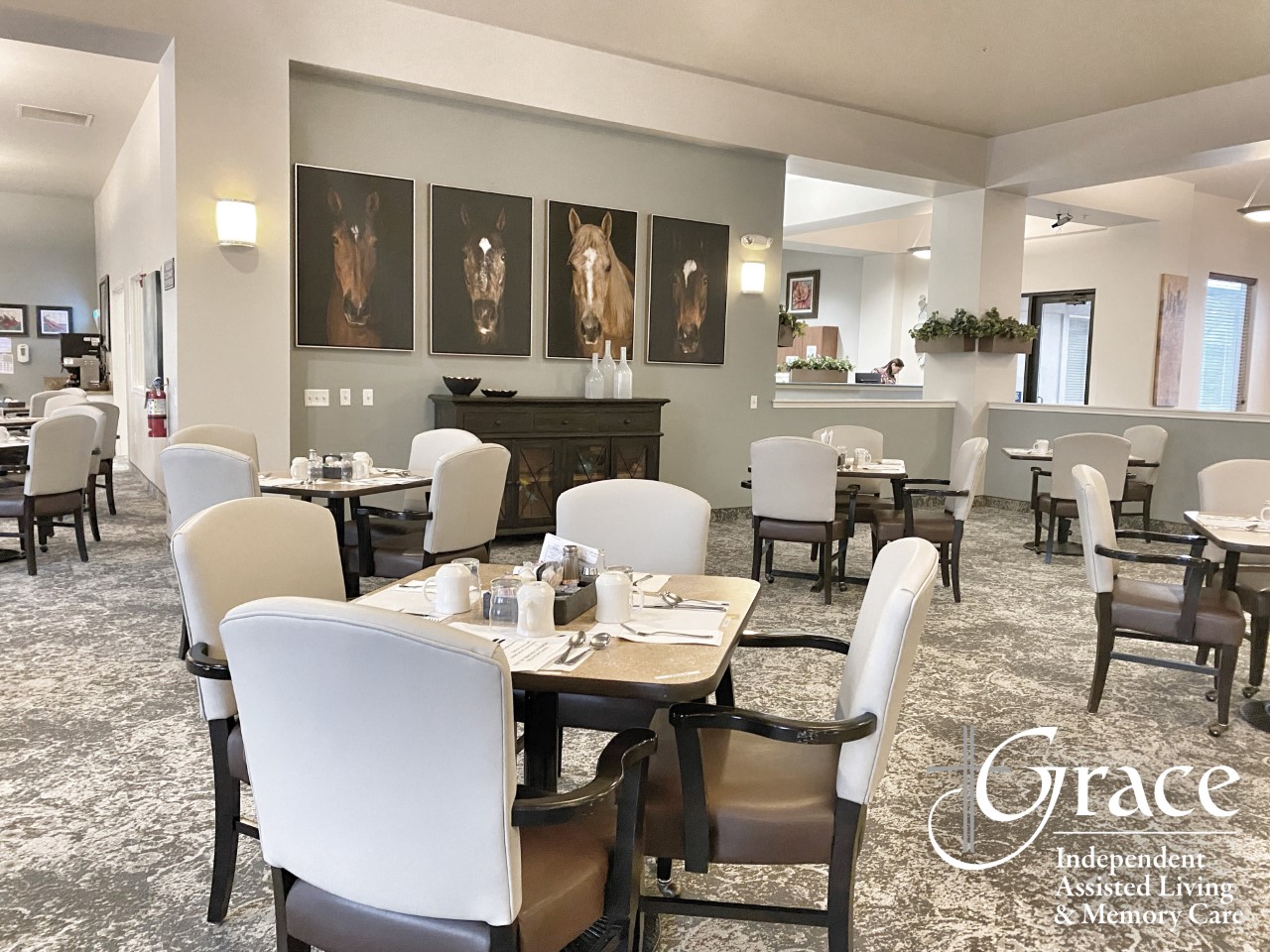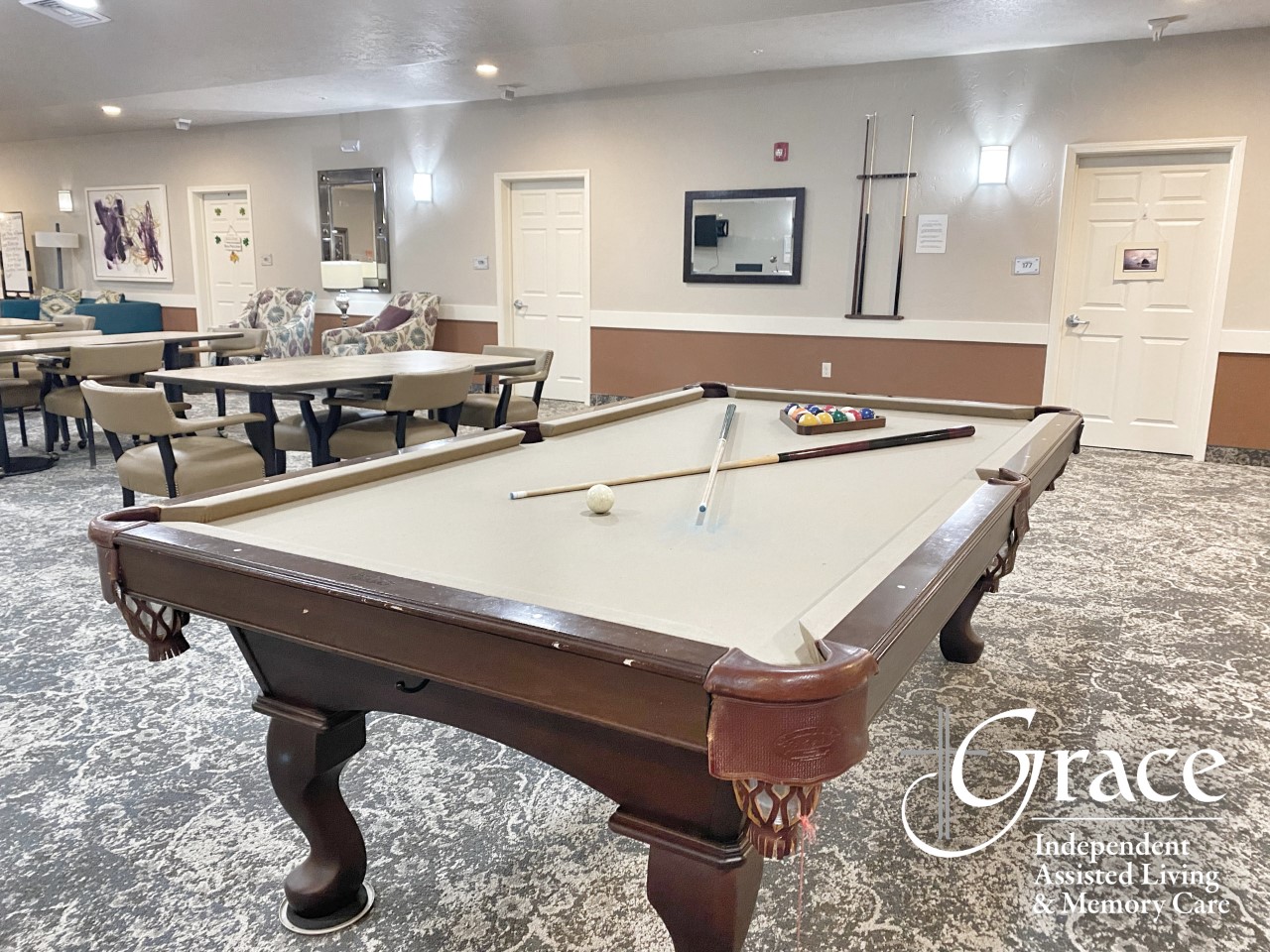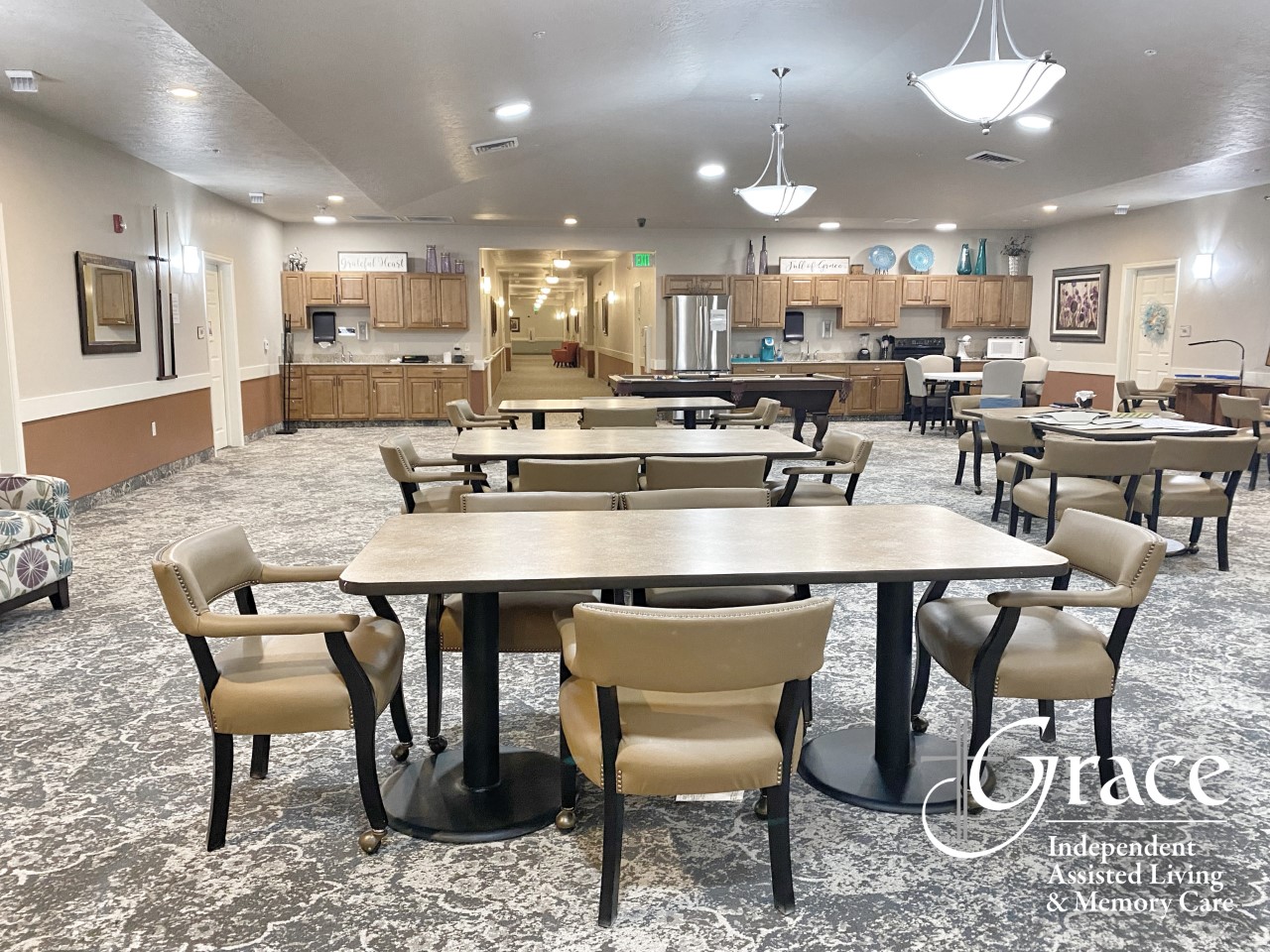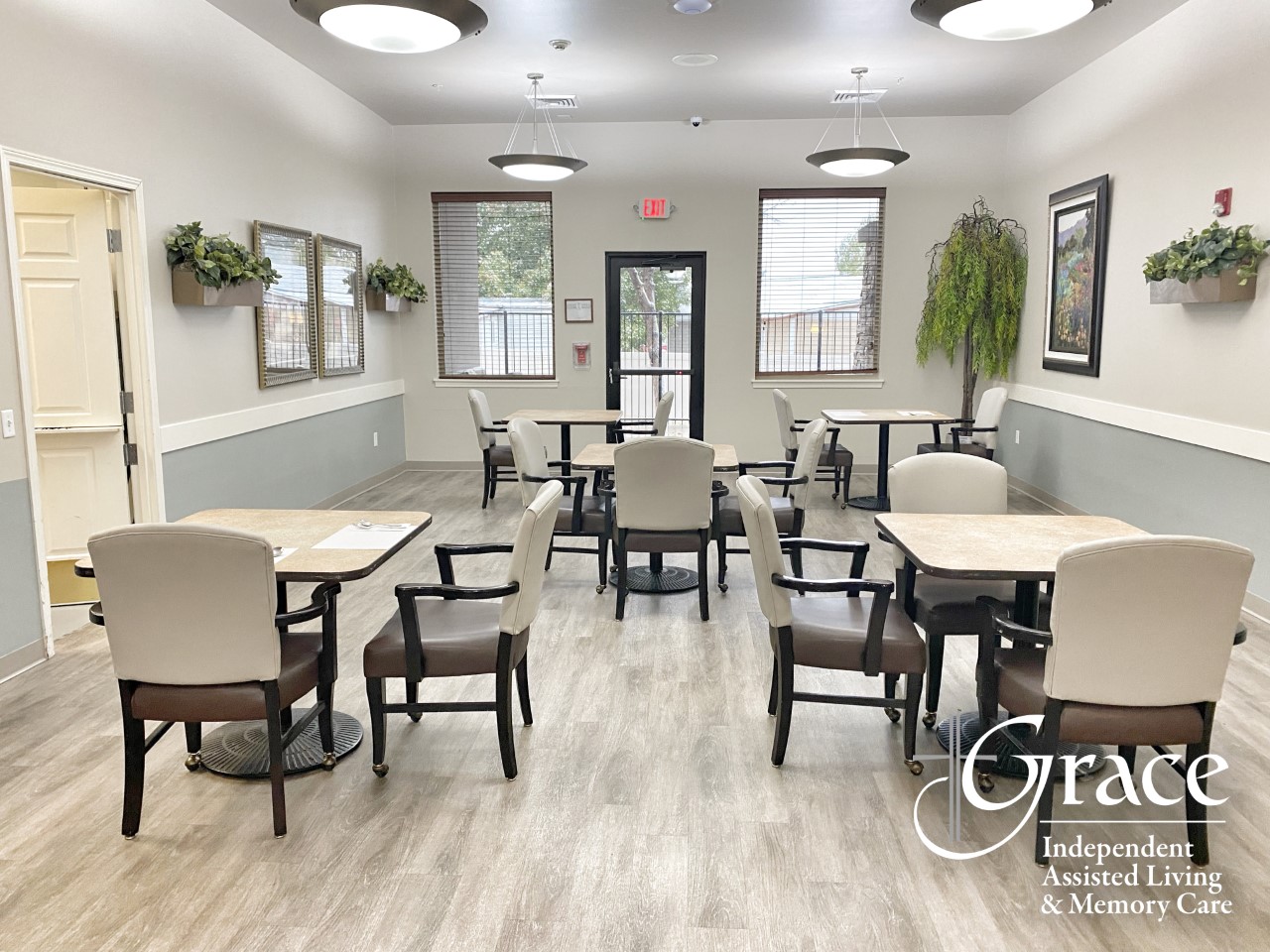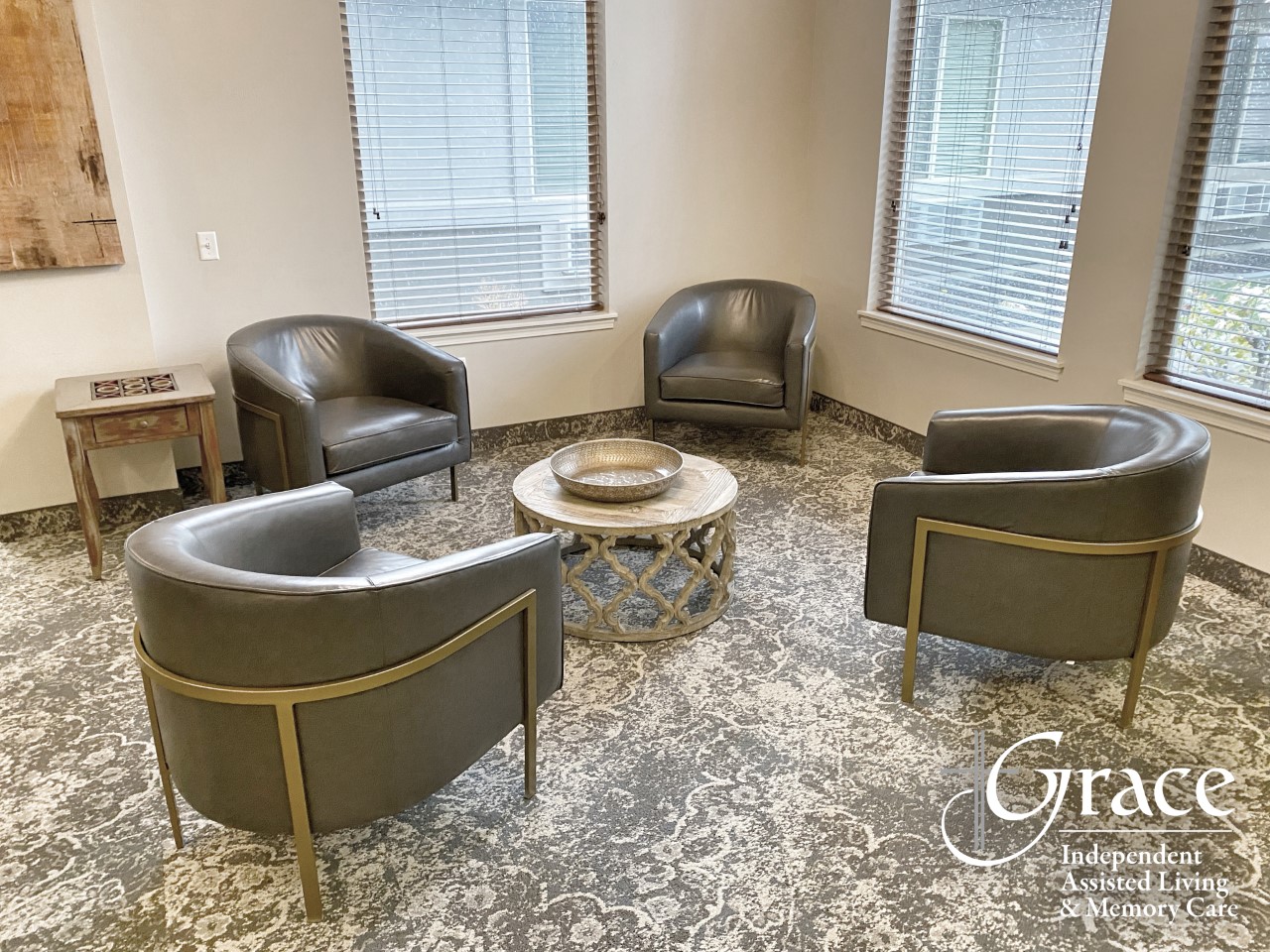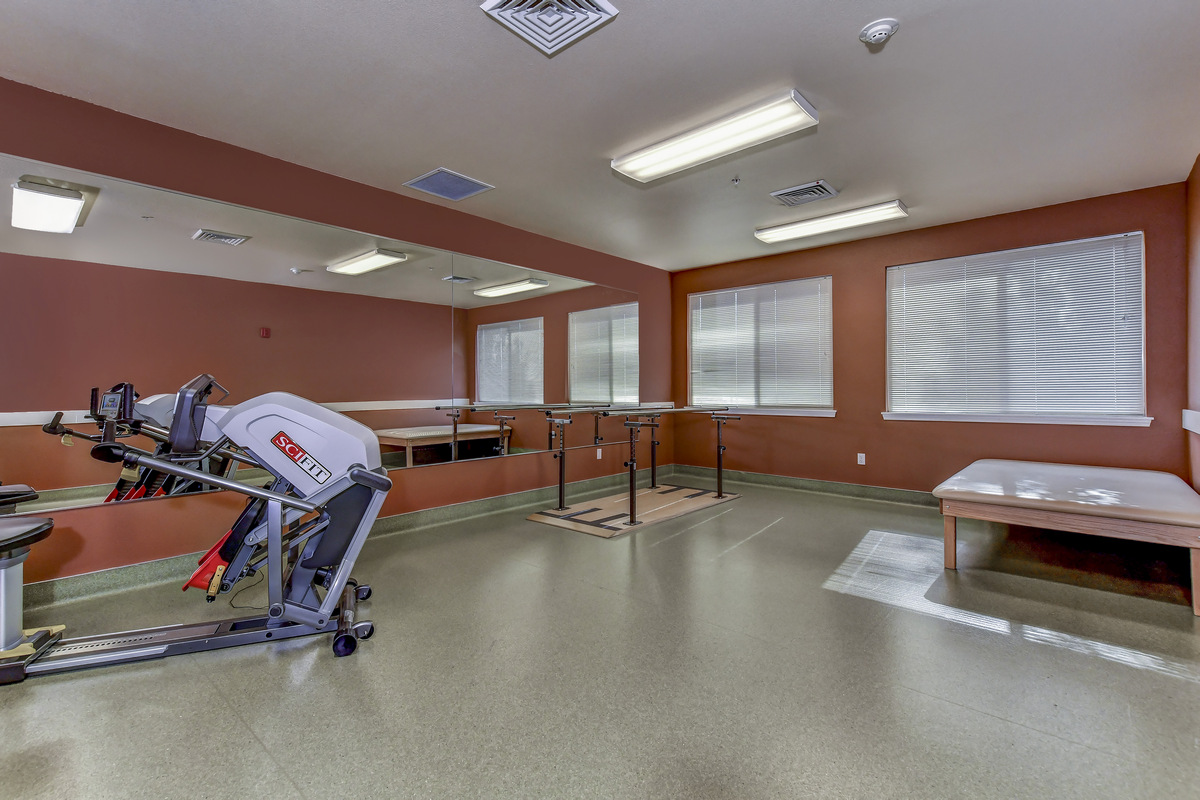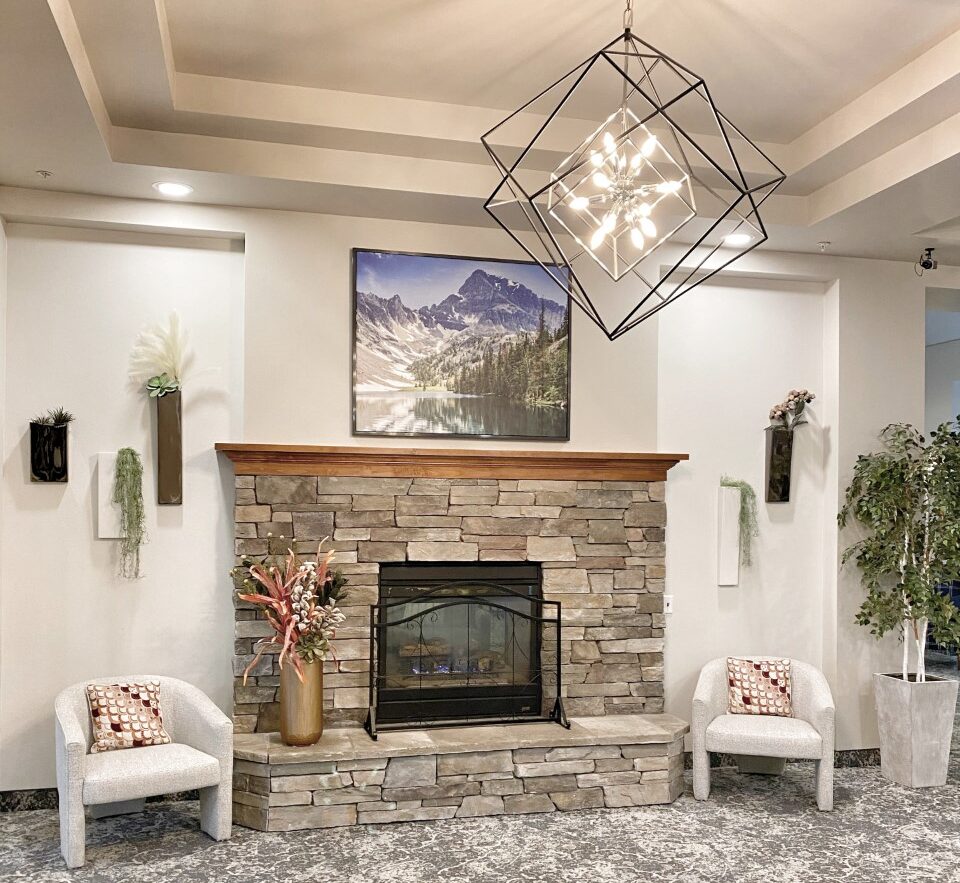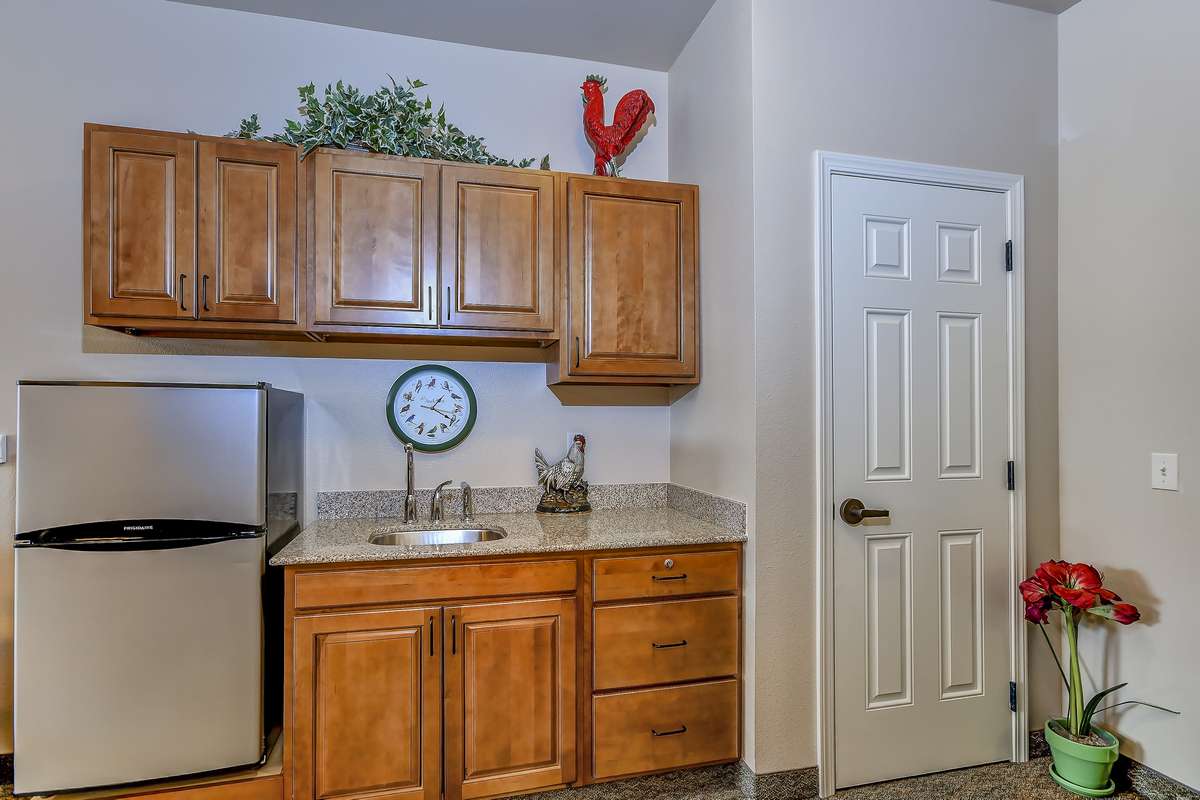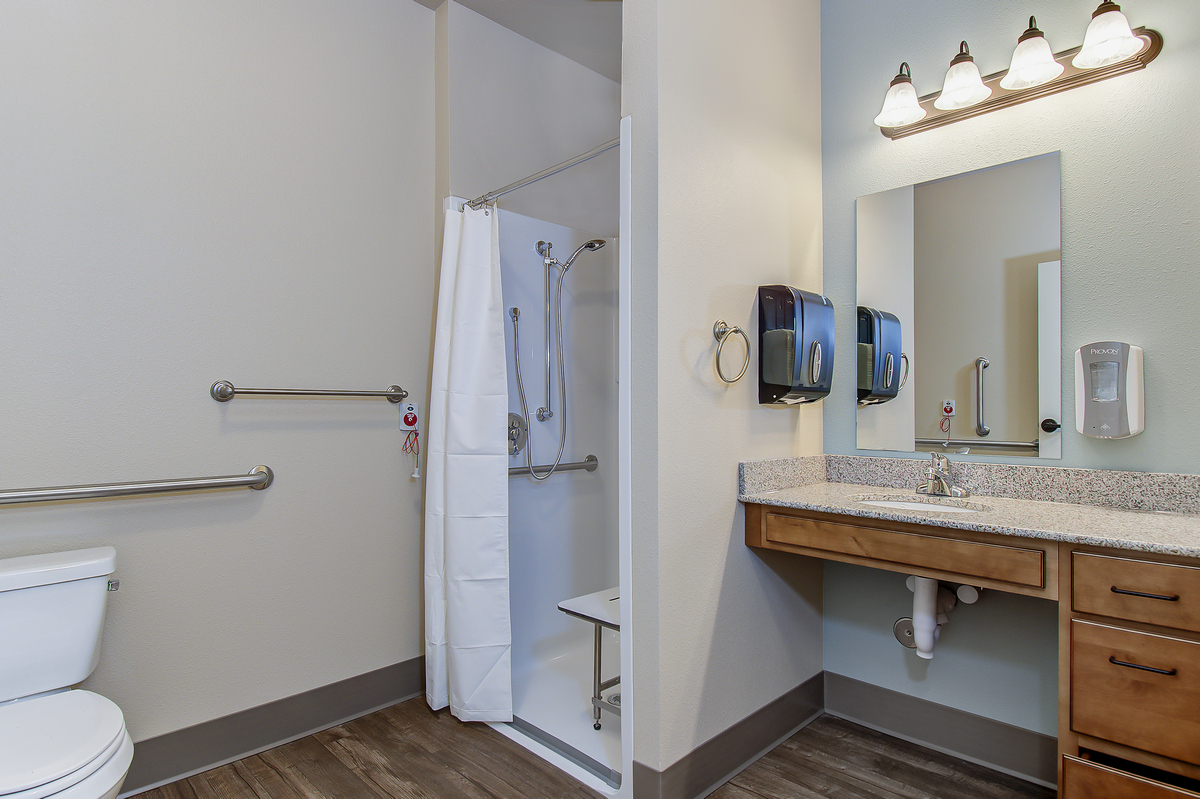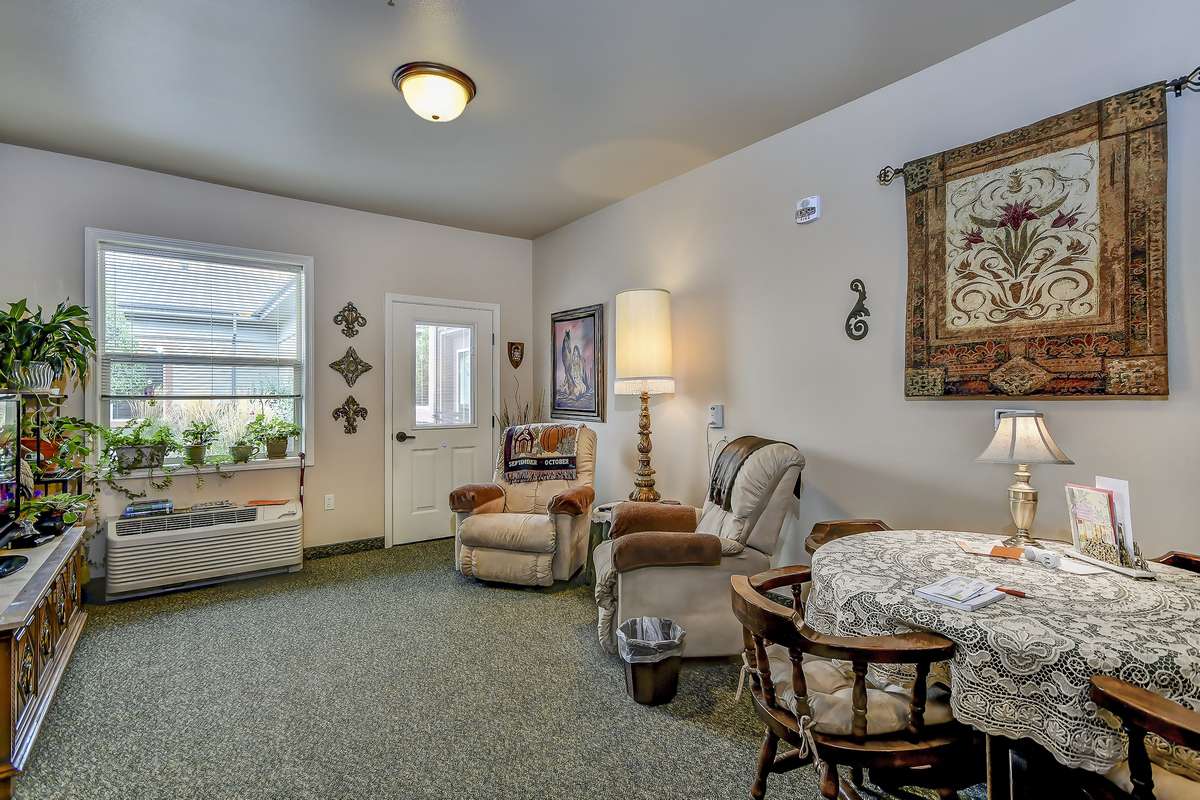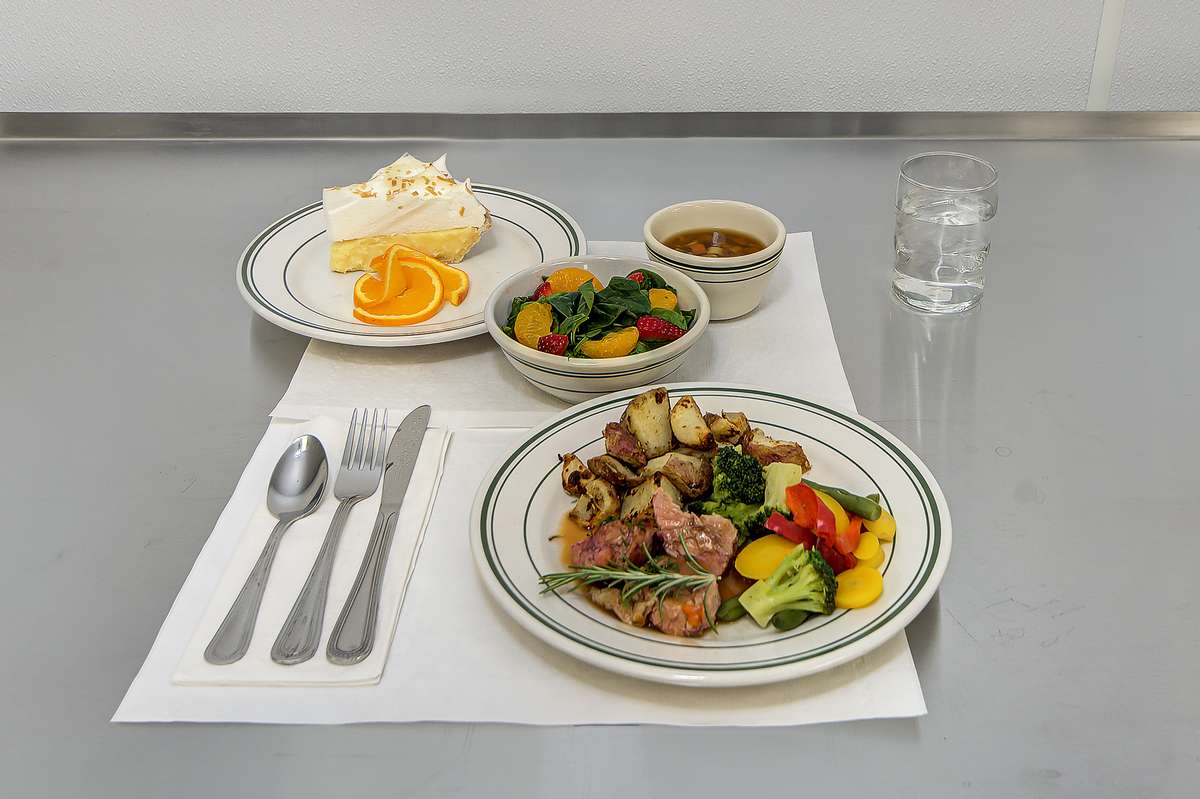 Assisted Living Meridian Floor Plans
Our residents receive the very best level of care and attention, with the following services included:
Weekly personal laundry service (clothing, bedding, towels)
Weekly housekeeping and daily trash removal
3 gourmet, dietitian—approved meals and snacks served daily
Weekly social, educational, spiritual and recreational activities
Transportation to local medical appointments (typically within a 10 mile radius)
Scheduling of in—house services, such as doctor, therapist, dentist or lab visits
24 hour staffing by Certified Nursing Assistants and Caregivers to assist and monitor the health of each resident (blood pressure, blood sugar, weight, etc.)
And while our property is located far from the hustle and bustle, we are still near to Meridian and Boise churches, restaurants and shopping, allowing our residents the opportunity to get out and about with their families.
Memory Care Meridian
Memory Care Meridian Floor Plans
A Caring Team You Can Trust
Our specialized team here at Grace are specifically trained in all aspects of senior care living and have many years of experience in assisted elderly people with varying health needs.
As you will see from our reviews at the bottom of this page, our residents enjoy an enriching experience in the perfect environment.
Residents enjoy:
Covered parking, patios, and plenty of sidewalks – for those who like a little fresh air walk.
Movie theatre – with big lounge chairs and a popcorn machine.
Games tables and activity rooms – these are popular and well used.
Gym – to stay active and help residents look after their health.
Salon – keeping everyone looking and feeling their best.
Meanwhile, the Grace bus provides day trips, 'mystery rides', and countryside drives where ice cream stops have become a regular thing. Specially equipped with motorized lifts, the bus is also convenient for residents' shopping trips and medical appointments.
Delicious meals at Grace Assisted Living Meridian are thoughtfully planned by a professional chef and prepared and served by well-trained staff (dessert is always served!).
Our Activity Director ensures there is always something fun or interesting to do, from jigsaw puzzles, bingo, table games, cards and crafts to ice cream socials, holiday celebrations, and frequent musical performances.
Senior care at Grace is a big part of the senior living experience. Our team of RNs, LPNs, CNAs and Medication Technicians are carefully trained for assisted living communities. Most recently, Dr. Aaron Moorhouse and Dr. Jason Ludwig have joined the Grace team as our Medical Directors. Grace Assisted Living is excited to announce our new hospice company, Grace Care Hospice, to provide a variety of health care services through our affiliated companies including home health nursing, rehabilitation, and counselling.
Our dedicated Memory Care Meridian is safe and secure but it's also bright, active, and busy. Activities are specifically planned to provide a supported environment where every person is given the opportunity to contribute and live their best life.
Support as we age is a family's number one concern. It takes a lot off our residents' shoulders when they know a little help is just a button push away – someone is always there.
Teamwork is essential in assisted living and the administrator and their staff are an important part of the bridge that Grace builds between the senior living community and residents' families. Family members appreciate being able to ask questions and get answers as they navigate between their family member and their new environment.
Related Blog:
Assisted Living in Meridian, ID: How To Pick the Best Retirement Home
Reviews
The whole staff is so loving and caring towards the residents! Great food and happy place to be. The atmosphere is welcoming and very clean.
The staff is great. The activities are always fun to join. I have enjoyed meeting new people, and the residents are great to be around.
My mom really enjoys living at Grace: the food and most importantly, the staff. They are very responsive and caring.
Submit a Review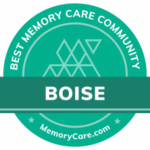 Reviews
5 out of 5 stars (based on 8 reviews)
Related Blog